May has come to an end. It feels like just last week I was sitting here dying for a few of these books. Now I'm a member of my high school's National Honor Society and my band did its Spring Concert. I got an award at school for getting on of the highest scores on our Microsoft Office Excel certification. The school is getting into finals mode since they begin in like 5 days or so. If you see a lack of post during this time, you now know why. But, I'm bringing you a little wrap up before I go and hit the books so I don't fail these stupid test.
Books Read:
Ali's Pretty Little Lies by: Sara Shepard
Alison DiLaurentis thought her life was perfect. She lived in a world with her parents and her older brother, Jason. What the world didn't know was the secret her family was hiding; Alison had a twin sister named Courtney. Courtney is mentally unstable and has been known to take Alison's personality. When her parents were going to send Courtney back to the mental hospital, Courtney made a move and pretended to be Alison. Alison is the one who is being sent to this hospital. Will Courtney be able to keep her family and friends fooled into thinking that she is truly Ali or will the truth come out? 
Pretty Little Liars by: Sara Shepard
It's been three years since Alison DiLaurentis has gone missing. Three years since Emily Fields, Spencer Hastings, Aria Montgomery, and Hanna Marin have been friends. Since Aria is back from being away for all this time, things begin to go wrong for everyone. These girls begin to get a text from a little friend who goes by "A". Of course, their mind goes straight to their friend Alison. But they haven't seen her for three years. What if she was dead? Most of the girls have given up on hope but then they receive that text. Will the text be from Alison or someone else? Where is Alison and is she actually dead?
Flawless by: Sara Shepard
After Alison DiLaurentis' funeral, the girls receive a text from A, which leads Hanna Marin, Emily Fields, Aria Montgomery, and Spencer Hastings to the fact that A is not Alison, but someone around them. So when Toby Cavanaugh comes back to town, all paths lead to him. Toby is known as the town's bad guy, the black cat of the town since he took the blame for his stepsister Jenna's accident. But when Emily gets close to Toby, minds might be changing and some might be going to the worse. Will these girls be able to get Emily out of Toby's arms reach? Will Toby be the one behind A? What does A have up their sleeves?
Perfect by: Sara Shepard
Now that Toby Cavanaugh is dead, Hanna Marin, Spencer Hastings, Aria Montgomery, and Emily Fields have no idea who A could be. Now, A is completely destroying their lives. Emily doesn't know who to trust or what she should do with her feelings for Maya. Hanna's friendship with bestie Mona is hanging on a thread. Aria is currently with Hanna's ex Sean but might want to be with English teacher Ezra Fitz. Spencer has stolen her sister's paper and now might be getting an award. But when A slips up, will these girls be a step farther in their hunt for A? Will these girls be able to find the person behind A? Will A be revealing some of these girls' biggest secrets? How will the girls react if the beans are spilled?
Unbelievable by: Sara Shepard
Truths will be told. Secrets will be kept. A will be revealed. Hanna Marin has just got hit by a car driven by the one and only A. Ex-friends Spencer Hastings, Emily Fields, and Aria Montgomery was there to see it because Hanna knew who A was. A doesn't want to be revealed quite yet so she gets Hanna to shut up. But so much can be kept away when Hanna stays in a coma, Spencer has to deal with the Golden Orchard, Emily is being sent to Iowa, and Aria doesn't know who to love anymore. Will A be able to keep these girl's mouths closed or will they be able to put the pieces back together? Can we trust anyone around us? 
Pretty Little Secrets by: Sara Shepard
It's Christmas time for Spencer Hastings, Aria Montgomery, Emily Fields, and Hanna Marin. These liars thought they were in the clear from A coming and taking over their life. They thought wrong. A is back and destroying their life, but not yet. Hanna needs to deal with her boyfriend going off on vacation with his family's hot friend and dealing with crazy gym members. Emily is taking on the role of Santa Claus to find out who stole her family's baby Jesus. Aria may or may not reconnect with a man she dated in Iceland. Spencer is back in Florida but yet all of her family is mad at each other. Will these girls be able to keep their mouths shut? Or will these girls think they are going crazy?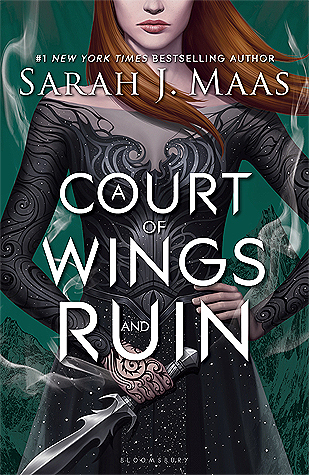 A Court of Wings and Ruin by: Sarah J. Maas
Feyre is back in the Spring Court with Tamlin and Lucien, doing some spying for her mate and High Lord of the Night Court, Rhysand. Little does the Spring Court or many people in the Night Court that Feyre is actually the High Lady of the Night Court. Feyre's job? To find out about Tamlin's plans to go to war. Tamlin is naive to the whole thing, believing that Rhysand hurt Feyre and that Feyre is here to stay. Feyre has to try and gather all the information that she can and tell Rhysand before anything bad happens. But of course, everything goes wrong and you never know what to expect. Will Feyre be able to get the information from Tamlin to Rhysand? Will Tamlin let Feyre out of his sight? How will Rhysand deal with Feyre, his mate, going back to where she was beaten and tortured? Can Feyre be the key to end this war?
Odd Birds by: Ian Harding
Ian Harding is best known for his role of Ezra Fitz on Freeform's hit show Pretty Little Liars. Little did we know that he is accomplishing things like Ezra did on the show: writing a book. Ian Harding takes you on a journey, including a topic he cares a lot about. A little thing called birds take up room in Ian's heart. Ian tells you about how he was raised to the time that his agent called him, telling him he made the role of Ezra. Learn about some of the crazy things that costars do on Pretty Little Liars and some of the crazy things he did as a kid. Follow Ian on his life story, told through the words of birds.
Taylor Swift: This Is Our Song by: Tyler Conroy
Taylor Swift has millions of fans around the world and she knows it. Because of this fact, Tyler Conroy decided to gather a group of Swifties and arrange a book for Taylor Swift. Composed of articles ranging from the time she was about 12, to 2016, follow Taylor Swift on her journey through life. Throughout the book, learn about why Taylor Swift has changed people's life and why people will always be on her side. Take the time to not only read, but color a picture or two, or even do a few crosswords.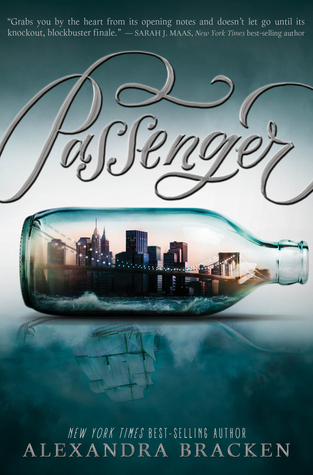 Passenger by: Alexandra Bracken
There are several things that Etta Spencer knows about her life: she loves the violin, her mom comes back and forth from her house, and she is watched by her violin teacher Alice when her mom is gone. Nicholas Carter is a time traveler. He doesn't really know anything else about life but time traveling. Nicholas has had to watch his best friend die and his 'sister' Sophia won't let him live it down. Now, there paths are going to meet unexpectedly when Etta learns that she is a time traveler, just like her parents. Etta and Nicholas is sent off to find something that Etta's mom has hidden. Will someone be able to find these items before something bad happens? Will Etta learn more about the traveling lifestyle and maybe find something about her future out? 
The Contender by: Robert Lipsyte
Alfred isn't like his other friends. Alfred has a job, clean, and sober while his friends are the complete opposite. After his best friend James gets arrested for breaking and entering, he begins to blame himself because he didn't warn him about the alarms. Alfred takes off to try to save James but he is too late and Alfred gets beat up. Now, Alfred has taken up a new passion, which can be mighty dangerous if not safe. Fighting. Alfred wants to be able to protect himself since he never got a formal education. With help, Alfred's dreams may be coming true. But will James be there to watch him fight? What will he do since he left a life he knew so well? Will Alfred be able to get into the fighting world? 
Movies Watched:
Gravity – Directed By: Alfonso Cuaron
Dr. Ryan Stone has never been up in space. All she has is six months of NASA training in her pocket. Never would she guess that she might die in space. During a repair on the Hubble Telescope, everything gets jacked up from debris coming from a missile attack. Dr. Stone gets removed from everyone else from the crew when she is lost into space. After calming down and hearing the voice of the one remaining crew member, she has to trust Lt. Matt Kowalski really fast, even though this is his last time in space. After a terrible day, and terrible things occurring to Dr.  Stone, will she be able to make it back to Earth? What is the reason she went up into space in the first place?
Everything, Everything – Directed By: Stella Meghie
Madeline Whittier has a rare disease called SCID. Madeline just happens to have a uncommon type of SCID. Madeline is unable to go outside, have guest over, or ever open a window. Now, Maddy is getting a new neighbor, who she might be falling in love with. His name is Olly. The only problem is, they have never talked, and will never talk in person. But how long will Maddy and Olly be strangers for? How far will Maddy and Olly push the limits? Based from Nicola Yoon's bestselling novel of the same title. 
Books Bought:
A Court of Wings and Ruin by: Sarah J. Maas

After You by: Jojo Moyes

A Court of Thorns and Roses Coloring Book

Odd Birds by: Ian Harding

Lord of Shadows by: Cassandra Clare

The Selection by: Kiera Cass

By Your Side by: Kasie West

The House of Hades by: Rick Riordan

A Grown-Up Kind of Pretty by: Joshilyn Jackson

The Short Second Life of Bree Tanner by: Stephanie Meyer
Current Obsessions:
Last Man Standing – 
I literally just finished Season 2 as I am typing this. The show follows Mike Baxter, a dad, husband, co owner of Outdoor Man, and a grandfather. His wife has been offered a better job but it means he would have to be home more with their three daughters. I find the whole thing hilarious. There are political jokes along with the fact the Baxters are just like my family. I'm dead serious about that. The characters are great, the plot is great, and the whole idea was fantastic. I can't wait to see what is going to be happening next! 
Say You Won't Let Go by: James Arthur
I heard this song a few months ago but I have been hearing it so often recently. About every time I drive, the song is playing in the background. The opening cords just bring me in and I get really excited to be driving and dancing at the same time. Plus, the lyrics are amazing and I literally cried the first time that I heard it. It was way too beautiful. And that is why I am single ladies and gentlemen. But anyway, I love the message behind it and it shows me how much I need a man in my life to hold my hair when I am throwing up. I just wish I would have talked about this song more. 
I would say I had a pretty good reading month. I only watched two movies (at least two I can remember) and I read 11 books. Let's hope that I can keep that up during the summer since I only have a week left of school! 
What books did you read this month? Did you read any good ones? What was your favorite book this month? Have you read any of the books or seen any of the movies I did this month? What did you think about them? What is the one song that is currently stuck in your head? Let me know your thoughts in the comments along with how your month went. 
Happy Reading,