Summer is coming. So is exams. The next few days might not have many posts like I explained the other day but you never know. I'm so ready for school to be finished and then I have the summer to read and do nothing. But because it is the first day of the month, let's introduce to you the 5 books that are releasing in June that I want to read!
Title: Once and For All
Author: Sarah Dessen
Publisher: Viking Books for Young Readers
Release: June 6, 2017
Pages: 400 (Hardback)
As bubbly as champagne and delectable as wedding cake, Once and for All, Sarah Dessen's thirteenth novel, is set in the world of wedding planning, where crises are routine.
Louna, daughter of famed wedding planner Natalie Barrett, has seen every sort of wedding: on the beach, at historic mansions, in fancy hotels and clubs. Perhaps that's why she's cynical about happily-ever-after endings, especially since her own first love ended tragically. When Louna meets charming, happy-go-lucky serial dater Ambrose, she holds him at arm's length. But Ambrose isn't about to be discouraged, now that he's met the one girl he really wants.
Sarah Dessen's many, many fans will adore her latest, a richly satisfying, enormously entertaining story that has everything—humor, romance, and an ending both happy and imperfect, just like life itself.
About the Author: Sarah Dessen is the #1 New York Times bestselling author of over a dozen novels for teens, which have received numerous awards and rave reviews. Her books have been published in over thirty countries and have sold millions of copies worldwide. She is the recipient of the 2017 Margaret A. Edwards Award from the American Library Association for outstanding contribution to young adult literature for her novels: Keeping the Moon, Dreamland, This Lullaby, The Truth about Forever, Just Listen, Along for the Ride, and What Happened to Goodbye. Her newest novel, Once and for All, will be released in June 2017. An NC native, she currently lives in Chapel Hill with her family.
Why I Want to Read This Book: I love Sarah Dessen. Sarah Dessen writes these amazing books and now she is writing something about a topic I was addicted to. When I was in fifth grade, I went through a period of time where I thought that I was going to be a wedding planner. Yep. I watched all the wedding shows on TV and I would always try to pretend I was organizing someone's wedding with my two sisters. I'm really excited for this book!
Title: We Come Apart
Author: Sarah Crossan and Brian Conaghan
Publisher: Bloomsbury USA Children
Release: June 13, 2017
Pages: 320 (Hardback)
From two acclaimed authors comes an emotional story told in verse about friendship, love, and overcoming unbeatable odds.
Authors Brian Conaghan and Sarah Crossan have joined forces to tell the story of Nicu and Jess, two troubled teens whose paths cross in the unlikeliest of places.
Nicu has emigrated from Romania and is struggling to find his place in his new home. Meanwhile, Jess's home life is overshadowed by violence. When Nicu and Jess meet, what starts out as friendship grows into romance as the two bond over their painful pasts and hopeful futures. But will they be able to save each other, let alone themselves?
For fans of Una LaMarche's Like No Other, this illuminating story told in dual points of view through vibrant verse will stay with readers long after they've turned the last page.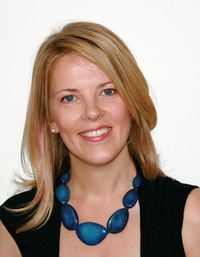 About the Authors: Sarah Crossan is Irish. She graduated with a degree in Philosophy and Literature before training as an English and Drama teacher at Cambridge University and worked to promote creative writing in schools before leaving teaching to write full time. She completed her Masters in Creative Writing at the University of Warwick in 2003 and in 2010 received an Edward Albee Fellowship for writing. She currently lives in NYC.
Brian Conaghan was born in 1971. He was raised in the Scottish town of Coatbridge but now lives and works as a teacher in Dublin. He is the author of The Boy Who Made It Rain and has a Master of Letters in Creative Writing from the University of Glasgow. His second novel When Mr. Dog Bites was shortlisted for both the 2015 Carnegie Medal and the Children's Book Award Ireland, while his novel, The Bombs That Brought Us Together won the 2016 Costa Children's Book Award. His new novel, We Come Apart, written in verse, and co-authored with multi-award winner, Sarah Crossan was released in Feb 2017.
Why I Want to Read This Book: I don't read that many books in verse. I don't really like the flow and structure of them. This book is written in verse and I am really interested in reading this one. Firstly, I was drawn to the cover because the color combination on it was beautiful. Secondly, that synopsis. I love the whole thing where two unlike people go and meet up with love and friendship as the theme as most of the verses. I really want to get my hands on this book!

Title: I Can't Make This Up: Life Lessons

Author: Kevin Hart

Publisher: Atria/37 INK

Release: June 6, 2017
Pages: 400 (Hardback)
Superstar comedian and Hollywood box office star Kevin Hart turns his immense talent to the written word by writing some words. Some of those words include: the, a, for, above, and even even. Put them together and you have the funniest, most heartfelt, and most inspirational memoir on survival, success, and the importance of believing in yourself since Old Yeller.
The question you're probably asking yourself right now is: What does Kevin Hart have that a book also has?
According to the three people who have seen Kevin Hart and a book in the same room, the answer is clear:
A book is compact. Kevin Hart is compact.
A book has a spine that holds it together. Kevin Hart has a spine that holds him together.
A book has a beginning. Kevin Hart's life uniquely qualifies him to write this book by also having a beginning.
It begins in North Philadelphia. He was born an accident, unwanted by his parents. His father was a drug addict who was in and out of jail. His brother was a crack dealer and petty thief. And his mother was overwhelmingly strict, beating him with belts, frying pans, and his own toys.
The odds, in short, were stacked against our young hero, just like the odds that are stacked against the release of a new book in this era of social media (where Hart has a following of over 100 million, by the way).
But Kevin Hart, like Ernest Hemingway, JK Rowling, and Chocolate Droppa before him, was able to defy the odds and turn it around. In his literary debut, he takes the reader on a journey through what his life was, what it is today, and how he's overcome each challenge to become the man he is today.
And that man happens to be the biggest comedian in the world, with tours that sell out football stadiums and films that have collectively grossed over $3.5 billion.
He achieved this not just through hard work, determination, and talent: It was through his unique way of looking at the world. Because just like a book has chapters, Hart sees life as a collection of chapters that each person gets to write for himself or herself.
"Not only do you get to choose how you interpret each chapter, but your interpretation writes the next chapter," he says. "So why not choose the interpretation that serves your life the best?"
About the Author:  Kevin Hart is an award-winning actor and comedian. His films, including Central Intelligence, Think Like a Man, Get Hard, Ride Along, The Wedding Ringer, and The Secret Life of Pets have earned over $3.5 billion at the box office. His stand-up comedy tours, including Let Me Explain, Laugh at My Pain, and What Now?, have sold out arenas and football stadiums, leading Forbes to name him the "king of comedy." He is also the first comedian with a Nike sneaker line; a television producer, creating the BET show Real Husbands of Hollywood and the Laugh Out Loud Network; and CEO of Hartbeat Productions. Hart currently lives in Los Angeles with his family.
Why I Want to Read This Book: When I ordered Ian Harding's book a few months ago, I saw that Kevin Hart had a signed copy preorder of the book, which I almost did. But I think Kevin Hart is hilarious. His book should be the same way. Plus, the puppies on the cover makes the whole book. I saw that there is something like 99 chapters in the book but I think they are going to be 99 hilarious chapters.

Title: Trusting You & Other Lies

Author: Nicole Williams

Publisher: Crown Books for Young Readers

Release: June 20, 2017
Pages: 304 (Hardback)
USA Today and New York Times bestselling author Nicole Williams delivers a seductive summer romance worth swooning over. Perfect for fans of Sarah Dessen and Stephanie Perkins.
Phoenix can't imagine anything worse than being shipped off to family summer camp. Her parents have been fighting for the past two years—do they seriously think being crammed in a cabin with Phoenix and her little brother, Harry, will make things better?
On top of that, Phoenix is stuck training with Callum—the head counselor who is seriously cute but a complete know-it-all. His hot-cold attitude means he's impossible to figure out—and even harder to rely on. But despite her better judgment, Phoenix is attracted to Callum. And he's promising Phoenix a summer she'll never forget. Can she trust him? Or is this just another lie?
About the Author: Biographies are impossible for me to write without landing somewhere in the realm of lame. Which is ironic since I'm a writer attempting to, you know, do what I do and write. For whatever reason though, trying, to sum up who I am is enough to make me rock myself into a psychiatric-something in a dark corner. I could try explaining what I love: books, writing, adventures, the outdoors, animals, my family, my friends. I could list what I don't love: hate, needles, narrow-mindedness, pantyhose, celery. I could go into my background and my sources of inspiration, sprinkling throughout witty bits of commentary and the expected author-fare of a few words that make a person scratch their head and reach for a dictionary. But the true biography of who I am is penned on the pages of my books, hidden between the words. Where I've been, who I am, where I'm going—it's all there. At the end of the day, I'm an open book.
Why I Want to Read This Book: Sometimes when I make these post, I go to Barnes and Noble or Goodreads to find these books. I sometimes know some of the books off the top of my head but others I don't know. This was one of them. When I saw this one, I was drawn to the title and then Callum. I know that I will be in love with him. The book talked about how this will be a great book for fans of Sarah Dessen and Stephanie Perkins, which both of them I love. This seems like a perfect book to take to the beach, or even on vacation!
Title: The Evaporation of Sofi Snow

Author: Mary Weber

Publisher: Thomas Nelson

Release: June 6, 2017
Pages: 352 (Hardback)
Ever since the Delonese ice-planet arrived eleven years ago, Sofi's dreams have been vivid. Alien. In a system where Earth's corporations rule in place of governments and the humanoid race orbiting the moon are allies, her only constant has been her younger brother, Shilo. As an online gamer, Sofi battles behind the scenes of Earth's Fantasy Fighting arena where Shilo is forced to compete in a mix of real and virtual blood sport. But when a bomb takes out a quarter of the arena, Sofi's the only one who believes Shilo survived. She has dreams of him. And she's convinced he's been taken to the ice-planet.
Except no one but ambassadors are allowed there.
For Miguel, Earth's charming young playboy, the games are of a different sort. As Ambassador to the Delonese, his career has been built on trading secrets and seduction. Until the Fantasy Fight's bomb goes off. Now the tables have turned and he's a target for blackmail. The game is simple: Help the blackmailers, or lose more than anyone can fathom, or Earth can afford.
About the Author: Mary Weber is the multiple-award-winning author of the bestselling young adult Storm Siren Trilogy, and The Evaporation of Sofi Snow series (all by HarperCollins). An avid high school, middle school, and conference speaker, Mary's passion is helping others find their voice amid a world that often feels too loud. When she's not plotting adventures involving tough girls who frequently take over the world, Mary sings 80's hairband songs to her three muggle children, and ogles her husband who looks strikingly like Wolverine. They live in California which is perfect for stalking L.A. bands, Joss Whedon, and the ocean. Mary's debut, Storm Siren, was featured in the Scholastic School Book Fairs, and her novels have been endorsed by bestselling authors Marissa Meyer, Jay Asher, Wendy Higgins, CJ Redwine, and Jonathan Maberry. You can also find Mary's fun interviews in the paperback of Marissa Meyer's NYT bestselling, CRESS, and in Jay Asher's 13 REASONS WHY movie tie-in edition. Most recently, you can see her and her family as extras in the NETFLIX Original Series, 13 REASONS WHY.
Why I Want to Read This Book: I really don't know what makes me want to read this book. I just think the cover looks really cool. The concept of the whole book seems really cool with the whole alien topic because I am sort of fascinated with them. I also really want to see how Mary Weber combined the government, aliens and online gaming into one book. 
What books are you looking forward to reading this month? What makes you so excited to read them? If you are in school, when do you or when did you get out for school? Let me know your thoughts in the comments!
Happy Reading,