It's the end of the month yet again. And I would say I had a pretty good month. I went to Pennsylvania, read several books, got some money earned for my new phone, and worked on a lot of blog post. But despite how tired I am, I'm bringing you another wrap up. Grab yourself a glass of something cold and enjoy the post! 
Books Read: 
Lord of Shadows by: Cassandra Clare
After the death of her parents, Emma Carstairs thinks her life is getting back to normal. With her feelings for her parabati Julian disappearing from the help of her 'boyfriend' Mark, she couldn't be happier. But the thing with Mark is his love for his past lover from the Wild Hunt, Kieran who has been taken by Mark's dad. But once they do one thing, Emma, Julian, and Mark always hit another wall. So when the Seelie Queen wants them to do something for them, they have no idea what is really in store for them. 
Heartless by: Sara Shepard
Aria Montgomery, Spencer Hastings, Emily Fields, and Hanna Marin all thought they saw their dead friend Alison Dilaruentis when Spencer's barn caught on fire. But when help came to their side, Alison was gone. Now Aria, Spencer, and Hanna have to convince Emily is was her mind playing games with her. But Emily won't bulge. She knows what she saw. And with A playing games with these girls, who knows what was happening. Was Alison really there or not and why was A making these girls do some of the things she is. 
Wanted by: Sara Shepard
Hanna Marin, Emily Fields, Spencer Hastings, and Aria Montgomery all thought their problems with A was over. The cops arrested a guy would had all the signs that pointed to him. And for a while, the four Pretty Little Liars didn't have anything to worry about since A disappeared. But when Alison Dilaurentis' mom drops a major secret on the whole world, no one knows what to think. These four Pretty Little Liars begin to rethink everything and wonder if the guy the cops took actually murdered Jenna Marshall and Alison or not. What does A still have in store for them even though everyone thinks that A is in prison?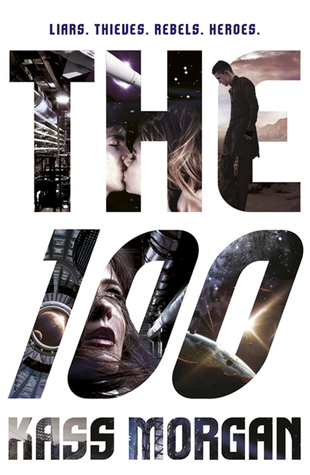 The 100 by: Kass Morgan
It's been about 97 years since the last person stepped onto Earth since the nuclear war destroyed the planet. Now, the Colony, which holds all the surviving people from Earth, is sending prisoners down to Earth to see if it is livable. But was the Colony smart to send down 100 prisoners seeing that they were prisoners? Clarke Griffin was a prisoner because of something her parents did and what her best friend did to her. Wells Jaha might be the Chancellor's son but he isn't going to let that stop him from protecting his best friend and the person he loves the most. Bellamy Blake wasn't even a prisoner but there was no way he was going to let his baby sister go down to Earth by herself. And Glass Sorenson doesn't even want to go to Earth so she manages to escape. Will Earth end up livable? What will the prisoners end up finding? 
Day 21 by: Kass Morgan
It's been 21 days since the Colony sent down 100 prisoners down to Earth. Not all these 100 prisoners are living anymore but there might be more people here on Earth. People that have been there since the nuclear war. The problem is, they still have no proof of it, other than the tracks that show that Octavia was taken and not left on her own will. Clarke Griffin is trying to find the truth about these other people on Earth, while trying to figure out if there has ever been more of their people have been on Earth. Bellamy Blake is determined to find his sister Octavia and protect the one person he loves like Octavia. Wells Jaha is trying to keep the camp from killing each other and getting the girl of his dreams back. And Glass Sorenson decided to not join the prisoners on Earth but is now running out of oxygen on the Colony. She's lucky enough to be with the one person she loves the most, Luke, even though shes's holding back the biggest secret from him in her life. Will all these people be able to get the answers they want before they end up the bait?
Homecoming by: Kass Morgan
After getting Octavia back with the help of the Earth people, the remain 100 prisoners believe they just saw the rest of the Colony come down to Earth. They don't realize it was only part of the Colony coming down to Earth. Now they realize that they had a bad landing as well and it might not all be good. With trying to adjust to the fact that there are people that never left the Earth, the remaining have to now add the rest of the Colony. But it won't be as easy as they think. Clarke Griffin found out that her parents might still be alive but is trying to nurse the injured back to health, including the one she loves. Wells Jaha has to let the Vice Chancellor take over the land and have to reassure everyone it was going to be okay, even if he has doubt. Glass Sorenson has made it back to Earth but has to experience it without her mom. And Bellamy Blake is trying to decide between risking the chance of getting caught by the Vice Chancellor for shooting the Chancellor or run off and never come back but leave behind the two people he loves the most, Octavia and Clarke. Will they be able to make it out alive with more of the Colony on Earth?

Rebellion by: Kass Morgan
With all that has happened in these kid's life, what else could go wrong? Most of the important figures from the Colony has made it down. They have found out about the Earth borns and learned about the good ones and bad ones. They have even met them. There's new laws in place, new romances, and new death. They thought they have seen it all but of course, there is more. These white collared people come in and attack the newly joined community of the Colony and the nice Earth borns, lead by Sasha's dad. Now with nineteen people, including Wells, Glass, and Octavia, people are determined to find their loved ones. Clarke Griffin thought to reunite with her parents was going to be amazing but with her boyfriend's condition getting worse, she's worried. Bellamy Blake just lost his sister to some people for the second time on Earth and he feels like it was all his fault. Wells Jaha has lost his girlfriend and dad but he gained a brother and sister but he has been taken and wants to leave. Glass Sorenson has her boyfriend back but is taken against her will and is determined to find out where the heck she is. Will this group of people be able to find the taken before it is too late? 
After You by: Jojo Moyes
It's been about two years since the death of Will Traynor and Louisa Clark can't stop thinking about him. About everything that she could have done, everything she did, and all things Will. But when she gets into an accident, who knew how much dirt might be uncovered. Her parents actually came to visit and insist on two things: she go to group therapy and that she moved out of the flat that she was living in. But out of the blue, Louisa gets the shock of her life, along with everyone in the Traynor family – Lily claims to be the daughter of Will. 
Promise to Marry by: Jessica Wood
Chloe first met Jackson when she was about 7 years old and wanted to do nothing with him. But when she meets the real Jackson, the two of them become the best of friends. But with the two of them being thirty, they now hate each others guts. Deep within Chloe's mind, she can't forget the pact that she and Jackson made when they were kids – if they both were single when they were thirty, they would get married. With both her and Jackson single, Chloe can't help but wonder if Jackson will stay true to his word even if he isn't talking to her or if he even has thought of her in the past 9 years. 
Movies Watched: 
The Help – Directed By: Tate Taylor
Jackson, Mississippi, 1963 – African Americans have no voice. They work as slaves, parents, and lovers to all of the world. Skeeter wants to become an author. She wants to write her heart out but she doesn't know what to write about. After spending some time with her friends and how they treat the African Americans who raise their kids, she decides to write a book. A book based on personal experiences from the African Americans in Jackson, Mississippi. Skeeter's only problem is getting 'The Help' she needs for the book. No pun intended. Based off the novel of the same name by Kathryn Stockett. 
You Get Me – Directed By: Brent Bonacorso
Tyler Hanson thought his life was perfect, or as good as it could be. He didn't have the best mom or the best living arrangement but Alison Hewitt, his girlfriend, is perfection. At a party, he believes him and Alison broke up so he took the chance to hook up with new girl, and a complete mystery, Holly Viola. Tyler soon learns that Alison couldn't live without him so he said bye to Holly. But Holly wasn't done with him. Holly becomes part of everything he does. Holly even becomes BFF's with Alison. How far can Holly push Tyler before he breaks? And who is the true Holly? 
The Proposal – Directed By:
Margaret Tate had a perfect life. She was the executive editor in chief of a book publisher. She barely had to do anything because of her assistant Andrew Paxton. She was perfectly fine being single. Her parents were also gone so she was alone. When Margaret finds out that her visa is about to run out, she is told that she has to find a way to stay in the states or she would have to return to Canada. So she figures out a way to stay in the states – marry her assistant. The thing is, Andrew doesn't want to do anything with her. But when he learns that he has some leverage over her, he takes the chance. Now that these two are visiting Andrew's parents and 'getting married,' will the two actually fall in love with each other or will Andrew spill the beans about Margaret and his arrangement? 
To The Bone – Directed By: Marti Noxon
Ellen is 20 years old. The child of a divorce. Struggles with anorexia. When she leaves the one inpatient treatment, her stepmother and stepsister are destined to get her better. Her stepmom gets her with the one of the best doctors who work with eating disorders in the countries. The thing is, Ellen isn't sure about it. After all the inpatients she has done, she doesn't know how well this one is going to work. But when she gets there and meets the people that are there, Ellen becomes questioning everything. The only thing that she has to worry about is loosing herself before she can't. 
Despicable Me 3 – Directed By: Pierre Coffin and Kyle Balda
Gru thought his life was going great. He had the best wife, Lucy. He has his three wonderful girls. He has a great job working to stop villains from being villains. His only problem is the fact that he isn't good at catching the people he once was, villains. When Gru and his wife are fired from their job, they are up for a bigger surprise than what they think. Gru has a long lost twin brother named Dru. He has no job and no more minions. He has no more options in life anymore. It is either become a villain or gain a new brother.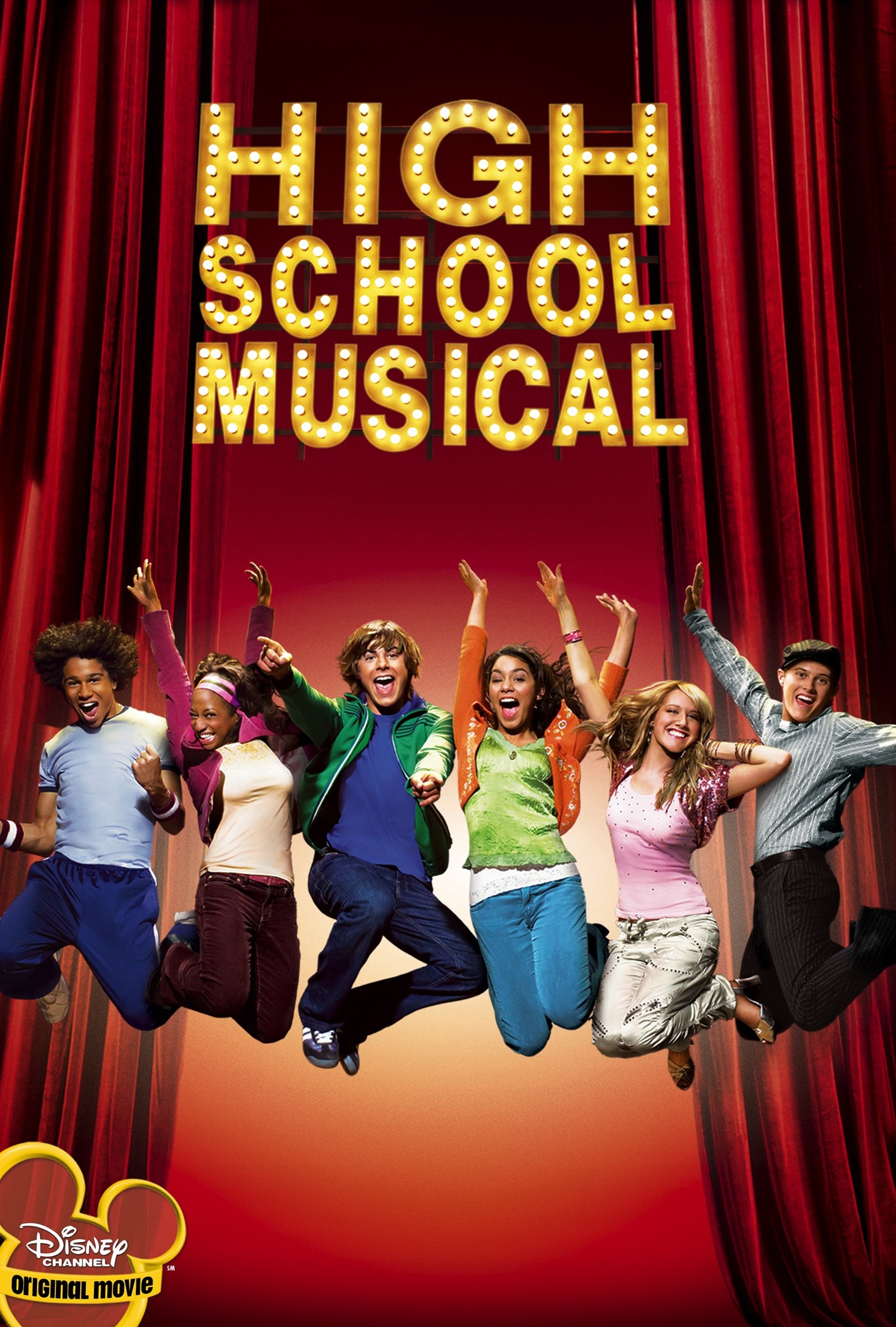 High School Musical – Directed By: Kenny Ortega
Troy Bolton met Gabriella Montez New Year's Eve when they both were picked to sing karaoke. They thought they would never see each other again. Little did they know that they would meet again. In drama class of Gabriella's new school East High. These two are going to be making a bigger impression on each other than what they did. Troy Bolton is the big star of the basketball team at the high school but Gabriella Montez is trying to get to him to step out of the box and audition for the school play. But when they get the callback, who knows what is going to happen to them now. 
Revenge of the Bridesmaids – Directed By: Jim Hayman
Caitlyn McNabb, Rachel Phipps, Abigail Scanlon, and Parker Wald were best friends. It was more like Caitlyn was the queen and Rachel, Abigail, and Parker were best friends. As they got older and became adults, Abigail and Parker were the only ones who really left town and stayed best friends. So when Parker's parents celebrate their wedding anniversary, these two best friends receive the most surprising news in the world: Caitlyn is getting married… and it is to the man that Rachel still loves. Determined to help their friend, Parker and Abigail somehow need to get into Caitlyn's wedding, and fast. With the wedding date coming, these two need a good plan to get Rachel's man back before he marries the wrong women, for the wrong reasons. 
Books Bought: 
The 100: Rebellion by: Kass Morgan
(I know! I went a whole month and only bought one book. I even went on vacation and my mom offered to buy me three other books)
Current Obsessions: 
Lincoln Funko Pop – 
For a while now, I have been debating about getting one of these Funko Pop things. I've been saying I was going to buy a True Blood one and some Game of Thrones ones but I just keep ignoring it. I like to go and look at them but buying them have not been on the top of my list. We took a trip to a Books-A-Million about 45 minutes away from my house and they had a million of them. My mom and I had just finished The 100 and we both LOVE* Lincoln. As soon as I saw Lincoln, I knew that I needed to buy him. They also make a Clarke, Bellamy, Lexa, Octavia, and Raven but Lincoln had to be bought. I had to get out of the store before I bought it. On 4th of July, my dad, me, and my sister had to go to the store and my dad brought up the fact I never got anything for my straight A's this year. Of course we had to go to Books-A-Million and buy Lincoln. He now sits on the top of my bookshelf. And I want to buy Clarke and Bellamy because #Bellarke 
Continnum –
I started this show shortly after I watched The 100 and little did I know that Richard Harmon was going to be in the show. I'm not on time travel but this show is different. It follows this girl named Kiera Cameron who was from the year 2077 but it placed in the year 2012 when a group of prisoners time travel. It's so freaking good and I just want to be part of this world and I want to be Alec's girlfriend. Imagine that… 
The 100 – 
I think I have a problem. I talked about this last month. I read the book and I finished season 4. I follow way too many fan accounts. I even bought Lincoln. I LOVE THIS SHOW. It is so much fun to watch and it makes my heart die, especially since the ending of season 4 broke my heart. I found some of my new favorite actors and actresses so thank you. The show follows these 100 prisoners who are sent down to Earth after a nuclear war occurred. It is very similar to the premise of the book but Glass isn't a character in the show. And I will always ship Bellarke no matter what happens. Even if they are only best friends. 
Game of Thrones – 
I have watched a lot of TV Shows this month as you can see. It's not a bad thing but it isn't a good thing. And I'm being generous this month on this list. But the final season of Game of Thrones started and I am so excited for this season. If you follow me on Twitter, you will see my basically rant on and on about everything episode about how perfect it is so make sure you follow me. (I also tweet out random things) Even though Jon Snow and Sansa Stark are basically like brother and sister, I will always ship them. I mean they are from the 'Stark' family but it wouldn't be the first time siblings hooked up. *Cough Cough* But this show is the literal heaven and the theme song can seem annoying but I will never grow old of it. 
Overall, I would say I had a pretty good month. I read 9 books, watched 7 movies, and endless tv shows. Next month is the start of school so the number of shows, movies, and books might begin to go down due to not having so much time. But I'm excited to see where August leads me because I get my braces off! 
How was your July? What did you do fun? What was your favorite book you read? What about favorite show and movie watched? What do you have planned for August? When do you go back to school? Have you read any of these books or seen any of these movies or shows? Let me know your thoughts in the comments! 
Happy Reading,