Happy August 1st! Believe it or not, we are entering the eighth month of the year and I can't believe it. With my dad's birthday, band camp, braces coming off, appointments, and the start of school, who knows what else could happen this month. Oh wait. I know. Book releases! Here are some book releases for the month of August!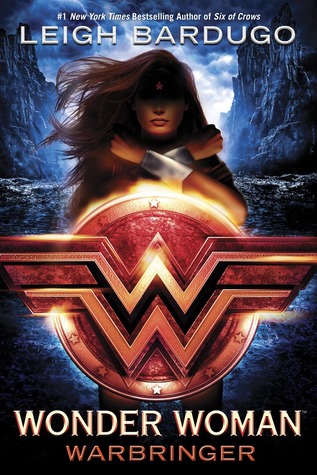 Title: Wonder Women: Warbringer
Author: Leigh Bardugo
Publisher: Random House Books for Young Readers
Release: August 29, 2017
Pages: 384 (Hardback)
She will become one of the world's greatest heroes: WONDER WOMAN. But first she is Diana, Princess of the Amazons. And her fight is just beginning. . . .
Diana longs to prove herself to her legendary warrior sisters. But when the opportunity finally comes, she throws away her chance at glory and breaks Amazon law—risking exile—to save a mere mortal. Even worse, Alia Keralis is no ordinary girl and with this single brave act, Diana may have doomed the world.
Alia just wanted to escape her overprotective brother with a semester at sea. She doesn't know she is being hunted. When a bomb detonates aboard her ship, Alia is rescued by a mysterious girl of extraordinary strength and forced to confront a horrible truth: Alia is a Warbringer—a direct descendant of the infamous Helen of Troy, fated to bring about an age of bloodshed and misery.
Together, Diana and Alia will face an army of enemies—mortal and divine—determined to either destroy or possess the Warbringer. If they have any hope of saving both their worlds, they will have to stand side by side against the tide of war.
About the Author: Leigh Bardugo is the #1 New York Times bestselling and USA Today bestselling author of the Six of Crows Duology and the Grisha Trilogy (Shadow and Bone, Siege and Storm, and Ruin and Rising), as well as the upcoming Wonder Woman: Warbringer (Aug 2017) and The Language of Thorns (Sept 2017).
She was born in Jerusalem, grew up in Los Angeles, and graduated from Yale University. These days, she lives and writes in Hollywood where she can occasionally be heard singing with her band.
She would be delighted if you followed her on Twitter, elated if you visited her web site, and fairly giddy if you liked her selfies on Instagram. 
Why I Want to Read This Book: I first heard that there was going to be a superhero/DC Icons series back in October when I got the chance to see Marie Lu in person. Believe it or not, this would be my first ever Leigh Bardugo novel. I know… what is wrong with me. But Wonder Women? This is going to be really good. Plus, the other three books in the series are being written by two of my favorite people in the whole world – Sarah J. Maas and Marie Lu. I'm so excited to get my hands on this book.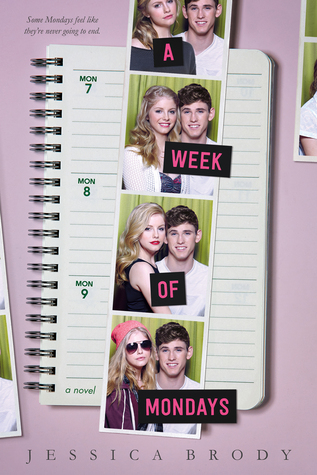 Title: A Week of Mondays
Author: Jessica Brody
Publisher: Square Fish
Release: August 8, 2017
Pages: 480 (Paperback)
When I made the wish, I just wanted a do-over. Another chance to make things right. I never, in a million years, thought it might actually come true… 
Sixteen-year-old Ellison Sparks is having a serious case of the Mondays. She gets a ticket for running a red light, she manages to take the world's worst school picture, she bombs softball try-outs and her class election speech (note to self: never trust a cheerleader when she swears there are no nuts in her bake-sale banana bread), and to top it all off, Tristan, her gorgeous rocker boyfriend suddenly dumps her. For no good reason!
As far as Mondays go, it doesn't get much worse than this. And Ellie is positive that if she could just do it all over again, she would get it right. So when she wakes up the next morning to find she's reliving the exact same day, she knows what she has to do: stop her boyfriend from breaking up with her. But it seems no matter how many do-overs she gets or how hard Ellie tries to repair her relationship, Tristan always seems bent set on ending it. Will Ellie ever figure out how to fix this broken day? Or will she be stuck in this nightmare of a Monday forever?
From the author 52 Reasons to Hate My Father and The Unremembered trilogy comes a hilarious and heartwarming story about second (and third and fourth and fifth) chances. Because sometimes it takes a whole week of Mondays to figure out what you really want.
About the Author: Jessica Brody knew from a young age that she wanted to be a writer. She started self "publishing" her own books when she was seven years old, binding the pages together with cardboard, wallpaper samples, and electrical tape.
After graduating from Smith College in 2001 where she double majored in Economics and French and minored in Japanese, Jessica later went on to work for MGM Studios as a Manager of Acquisitions and Business Development. In May of 2005, Jessica quit her job to follow her dream of becoming a published author.
Since then, Jessica has sold over twelve novels for teens, tweens, and adults including 52 Reasons to Hate My Father, The Karma Club, My Life Undecided, and the three books in the Unremembered trilogy, the first of which is currently in development as a major motion picture by the producers of The Vampire Academy, Zero Dark Thirty, Life of Pi, and Slumdog Millionaire. In 2016, she will release two new contemporary novels, A Week of Mondays (August) and Boys of Summer (April), and in 2017, her debut middle grade novel entitled, Addie Bell's Shortcut to Growing Up, will hit bookstore shelves.
Jessica also writes books for the Descendants: "School of Secrets" series, based on the hit Disney Channel Original movie, Descendants!
Jessica's books are published and translated in over twenty foreign countries. (Click here for a full list of foreign sales and publishers.) She currently splits her time between California and Colorado.
Why I Want to Read This Book: I have no idea why I have never heard of this book until now. Like most people, I hate Monday's. The hardback did come out last year but the paperback for this book just seems a lot better than the hardback. Something about the description of the book seems intriguing and I want to dive into the book. Back a few years ago, I read one of Jessica Brody's books a while ago and I really enjoyed it so I hope that I get the chance to enjoy it.
Title: How to Disappear
Author: Sharon Huss Roat
Publisher: HarperTeen
Release: August 15, 2017
Pages: 384 (Hardback)
Vicky Decker has perfected the art of hiding in plain sight, quietly navigating the halls of her high school undetected except by her best (and only) friend, Jenna. But when Jenna moves away, Vicky's isolation becomes unbearable.
So she decides to invent a social life by Photoshopping herself into other people's pictures, posting them on Instagram under the screen name Vicurious. Instantly, she begins to get followers, so she adds herself to more photos from all over the world with all types of people. And as Vicurious's online followers multiply, Vicky realizes she can make a whole life for herself without ever leaving her bedroom. But the more followers she finds online, the clearer it becomes that there are a lot of people out there who feel like her— #alone and #ignored in real life.
To help them, and herself, Vicky must find the courage to face her fear of being "seen," because only then can she stop living vicariously and truly bring the magic of Vicurious to life.
In this beautiful and illuminating narrative, Sharon Huss Roat shines a light on our love of social media and how sometimes being the person you think you want to be isn't as great as being the person you truly are
About the Author:  Sharon Huss Roat grew up in Lancaster County, Pa., and now lives in Delaware with her husband and two children. She is the author of BETWEEN THE NOTES (HarperTeen, June 2015) and HOW TO DISAPPEAR (coming August 15, 2017). Visit her online at www.sharonroat.com, on Twitter @sharonwrote, or Instagram @sharonhussroat.
Why I Want to Read This Book: I somehow get the sense this is going to be one of those books which is going to change all of our minds about something. It's going to have a great message and I am going to love it. The whole premise seems really new to me and it sounds like it is going to be really fun to read. I'm also certified in Photoshop and I love the program a lot so I'm planning on it being a really good read. 
What books are you looking forward to reading this month? What makes you so excited to read them? What are you looking forward to this month? When do you go back to school if you are still in school? Let me know your thoughts in the comments!
Happy Reading,