When Hannah @Hannah Grace said that she was working on her own tag, I was really excited to see what it was like. When I saw that it was released the other day, I knew that I had to do it. You can do this tag any way that you want to, like Hannah said, but I'm going to divide it up into 3 different parts – but feel free to do whatever you want.
The Rules:
Answer as many or as few questions that you like. I suggest if you want to attempt them all that you turn it into a few daily/weekly posts, probably organized as I have. Make sure you have fun with it!

Thank the person who nominated you and leave a link to their post.

Leave a link to my post so that others can see all of the questions!

Tag the post with the tagline 'The Reader's Playlist Tag' so that I can see all of your lovely posts!

Use the logo as above in your post if you want! However, I ask that you don't modify it, please!

Tag a few friends to take part in the tag at the bottom of your post!

Feel free to leave a link in my comments to your own responses. I look forward to reading them!
---
Part A: Books
Cassette = A classic that you love to read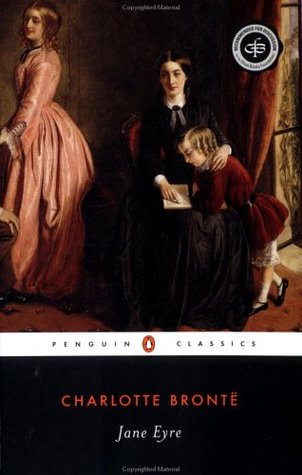 I love the book Jane Eyre by: Charlotte Bronte. This was one of the books that got me into some classics including one of my favorite classic authors, Jane Austen. Jane Eyre is beautifully written and had such an amazing thought processes through the whole thing, unlike some books these days.
Rewind = Most shocking moment in a book
If you have read the book Everything Everything by: Nicola Yoon, you know what I am talking about. I slightly talk about this in my least favorite part of my book review for the book, so if you want to figure it out, click here or go get the book and read it!
Vinyl Record = A book that had you in a spin, through sheer confusion!
This book is talked about so often with me, about how much I hate this book. I was so confused while I was reading this book, that it took me about 3 times of restarting the book to finally understand what was happening. An Ember In The Ashes by: Sabaa Tahir has to take this spot. I'm quite still confused what still happened in the book and I took notes the whole time I read the book.
Repeat = A book/series you read over and over again
So many different books/series! Right now I am rereading A Court of Thorns and Roses by: Sarah J Maas because that book is so beautiful and I  want to binge read the series. But I could always reread any Morgan Matson book, The Mortal Instruments, Throne of Glass, and The Sookie Stackhouse Series. These books are way too beautiful not to be reread and not loved.
Stop = A book/series that made you stop and think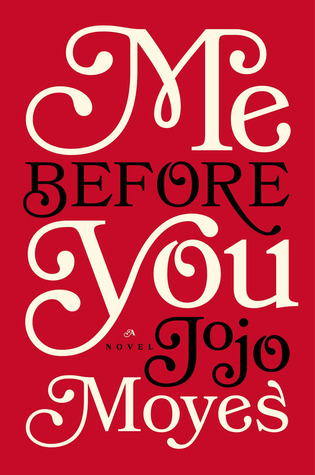 Me Before You by: Jojo Moyes made me do just that. Will has to spend his life, stuck in a wheelchair and can never be a man that he wants to be. While I was reading this book, I couldn't help but think about how lucky I was that I could get out of bed in the morning and live my life the way that I want to – minus school but I honestly don't mind school.
Broken Record  = A book that you have tried and tried to finish but just cannot
Typically, I finish a book when I start a book. I hate quitting on a book because you never know what will happen. But I have for two two books: Matched by: Ally Condie and Shadow of Bones by: Leigh Bardugo. I really just didn't like them. They were a little slow and boring when I read them.
Shuffle = Books in a series/companion novels that you DIDN'T read in chronological order
This is also something that I really don't do. Before I start any book, I make sure that there wasn't a book that came before it. But, I read The Princess Diaries by: Meg Cabot a little wrong. I picked up the 5th book, thinking that it was a stand alone but nope. I never read any other book in the series.
Sheet Music = Books with endings that didn't quite seem finished and require a (currently non-existent!) sequel 
Second Chance Summer by: Morgan Matson. I have so many questions still on what happened during the summer and I really just want answers. Please Morgan Matson, please give me answers!
Play = Currently Reading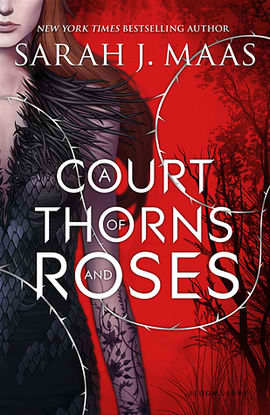 A Court of Thorns and Roses by Sarah J Maas for the second time. This book is amazing!
CD Case = Favorite Book Blurb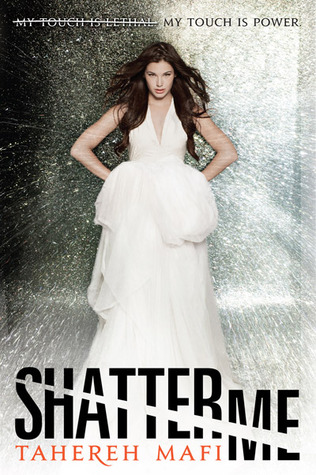 Shatter Me by: Tahereh Mafi has my favorite book blurb ever. One of the reason's I wanted to read this book in the first place.
I have a curse
I have a gift
I am a monster
I'm more than human
My touch is lethal
My touch is power
I am their weapon
I will fight back

Juliette hasn't touched anyone in exactly 264 days.
The last time she did, it was an accident, but The Reestablishment locked her up for murder. No one knows why Juliette's touch is fatal. As long as she doesn't hurt anyone else, no one really cares. The world is too busy crumbling to pieces to pay attention to a 17-year-old girl. Diseases are destroying the population, food is hard to find, birds don't fly anymore, and the clouds are the wrong color.
The Reestablishment said their way was the only way to fix things, so they threw Juliette in a cell. Now so many people are dead that the survivors are whispering war – and The Reestablishment has changed its mind. Maybe Juliette is more than a tortured soul stuffed into a poisonous body. Maybe she's exactly what they need right now.
Juliette has to make a choice: Be a weapon. Or be a warrior.
Artist Bio = Autobiography that you have read or want to read
Yes Please by: Amy Poehler is supposed to be really good and I have it waiting for me to read on my bookshelf.
Pop Music = A book that you loved that (deservedly) had a big hype around it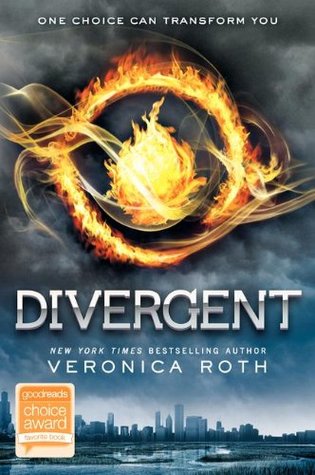 Like Hannah, I have to go with Divergent by: Veronica Roth. I love this book and it is one of the reasons I read today!
Add To Queue = Your TBR 
Currently I have: A Court of Mist and Fury by: Sarah J Maas, The Rose Society and The Midnight Star by: Marie Lu, Yes Please by: Amy Poehler and Tales of the Peculiar by: Ransom Riggs.
If you checked out Hannah's tag (which if you haven't you need to), you saw that there was 3 different parts. You can do all 3 at once or divide it up like me.
What would your answers be? Do you agree or disagree with any of these answers? Let me know your thoughts in the comments!
Happy Reading,