It feels like it's only the beginning of August but it's actually the end of October. It is also Halloween, and if you are like me, you really don't care. Nothing really happens differently when Halloween comes around. Since it's the end of the month, you know what that means… October Wrap Up Post!
Books Read: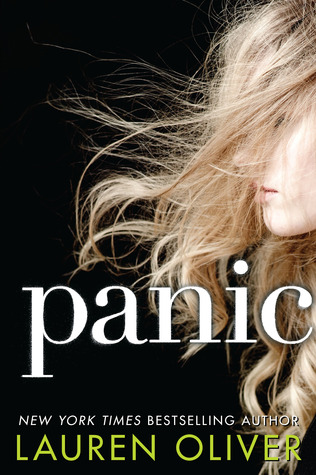 Panic by: Lauren Oliver
Seniors in a county High School play for the jackpot of $67,000 through a series of games. The games push the players through challenging events, including their biggest fears. Panic follows two players – Heather, who has many friends and cares for her little sister since her mom doesn't care, and Dodge, who will do anything for his wheelchair bound sister and doesn't have that many. Find out how Panic goes through the adventure packed, addictive YA novel that will have you on the edge of your seat from the beginning to end.
Me Before You by: Jojo Moyes
Through an emotion packed, romantic, life changing novel, Me Before You, makes you feel all the feels. When Lou gets a job for a quadriplegia named Will, her life changes. She changes her mind set and her life begins to change, and she is determined to changes Will. An easy, light read that you will not regret picking up and reading – minus the fact you will be reading all day long.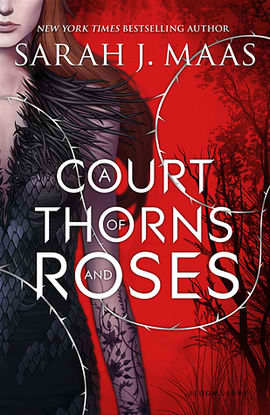 A Court of Thorns and Roses by: Sarah J. Maas
An action packed, high fantasy novel about the Fae world. Welcome to the other side. Follow Feyre, a girl who found out about the Fae world in the wrong way – feeding her family. Feyre, who is used to have barley enough to survive for the day, going to royalty is something she never expected. Who knew trying to save your family would end up with you almost getting killed?
A Court of Mist and Fury by: Sarah J. Maas
The second book following A Court of Thorns and Roses, A Court of Mist and Fury is even better. With more emotion, action, and shocking events, you fall in love with the novel. After surviving everything that happened Under the Mountain, Feyre struggles to regain her true self. A surprising character comes and takes her out of her misery and Feyre learns to truth about the Fae, and her self – things she didn't even think could happen.
Movies Watched:
The Kite Runner – Directed By: Marc Forster
Based upon the book by: Khaled Hosseini about the struggle and life style of Amir. Amir has to go through so much stuff who gets picked on for hanging out with Hassan, who is their 'slave'. Through the lifestyle changes in the 80's, Amir leaves everything behind to start a life in America. After events show up, Amir goes back to his hometown, on a mission set by a friend of his dads. Follow along Amir's emotional life, feel your whole body and perspective of life change as Amir grows up and learns a lot more about life.
Neighbors – Directed By: Nicholas Stoller
A humorous, adult movie about living next door to a fraternity. New parents Mac and Kelly live in a peaceful quiet neighborhood, until the local college buys the house next door. From the parties, drinking, and doing drugs, Mack and Kelly's lives are not the same. At first, they believed it wouldn't be so bad – they would be easily friended with the fraternity. Little did they know that they would be on the other side of the war, lead by Teddy, the president of the fraternity.
Neighbors 2: Sorority Rising – Directed By: Nicholas Stoller
The second movie in the Neighbors movie series staring Seth Rogen and Zac Efron. Instead of having a fraternity living right next to them, Mac and Kelly have a sorority living next to them. Lead by self confident, risk taker Shelby, war begins. This time, Teddy is on the receiving line. Teddy has joined the team of the 'old people' and wants to take down Shelby's sorority, and wants them to suffer for everything they did to him.
Miss Peregrines' Home For Peculiar Children – Directed By: Tim Burton
Based upon the book by: Ransom Riggs about the unknown. Following the story about Jacob, whose life changes after the death of his grandfather. Jacob finds out that he wasn't an ordinary child, but he is Peculiar. A Peculiar is someone who has a special power that no one else has. They live in a Loop, where they relive the same day over and over again. Jacob begins to learn more and more about the Peculiar and he begins to change his life. 
Mike and Dave Need Wedding Dates – Directed By: Jake Szymanski
An adult, comedy movie based upon the book written by: Mike and Dave Stangle. When Mike and Dave's sister is getting married and requires her brothers to bring a date. Mike and Dave have a record of destroying and ruining family events so bringing a date should help them not get in so much trouble. But when the girls they take with them to Hawaii for the wedding, go only for the free adventure, the whole tripped is changed and is nothing like it is supposed to be.
Me Before You – Directed By: Thea Sharrock
Based upon the book by Jojo Moyes. A beautifully written and directed movie that will put you in tears. A must watch for everyone. When Lou gets a job for a quadriplegia named Will, her life changes. She changes her mind set and her life begins to change, and she is determined to changes Will. Follow the story of how one person can change another persons life in a matter of a few days. Beware of tears! 
Books Bought:
Me Before You Blu-ray

The Midnight Star by: Marie Lu

Prodigy by: Marie Lu

Champion by: Marie Lu
Current Obsessions:
Team Edge of Youtube
Last month I talked about Matt and Amanda. Matt is one of the 'founding brothers' of Team Edge. Team Edge consist of brothers Joey (J-Fred) and Matt, along with their brother in law Bryan. Team Edge participates in a series of challenges and they either gain points or looses points. They have never had a boring video and they can always put a smile on my face. The relationship and the bond all three of these guys have is amazing. If I ever need a pick me up, go straight to Team Edge (well, any Matt channel).
Juicy Watermelon Candle
I love to have candles in my room. I hate having my room smell bad. My sisters are always telling me that my room smells good all the time and it's because I always have a candle burning. When I needed to get another candle for my room, I had to get a summer smell. I love the smell Watermelon and when I saw it, I needed it. It smells so good! I think I got a huge candle for about $3.00 somewhere. It might have been on sale as well. I don't remember quite honestly. 
Marie Lu's book The Midnight Star came out this month and she was coming to my state. When I found that out, I asked my mom if we could go and we ended up going! It was one of the best moments in my life. Marie Lu was so nice and she had on some amazing shoes (that we actually ended up having a whole conversation about when she signed my books). I loved the whole entire event and I am so happy that I was able to go.
Favorite Post of October:
The Musical Instruments Book Tag
The Reader's Playlist Tag – Part A, Part B, Part C
Halloween Writing Contest Entry
What was your favorite book you read this month? (A Court of Mist and Fury) What was your favorite movie you watched this month? (Me Before You) What was one of your favorite things that happened to you this month? (Getting my Learner's Permit!) What are you excited about for the month of November? Let me know in the comments!
Happy Reading,