Typically, I hate having tags posted right after each other. I was going to have a review for Heir of Fire by Sarah J. Maas but I haven't had time to read recently. But since it is the fall season, why not do this tag! I saw this tag over at Mariana @ Fireheart Books and I knew I had to do it. The tag was created by  Ashley @ Dreaming Through Literature so make sure you go and check out their answers! 
---
Apple Picking: A book on your TBR that looks so delicious you can't wait to take a bite out of it
Empire of Storms by: Sarah J. Maas. If you didn't know, I am currently rereading the Throne of Glass series, because I forgot about everything that happened in most of the books. You have no idea how long I have been waiting to read this book.
Corn Maze: A book that's so fun to get lost in
The Unbecoming of Mara Dyer by: Michelle Hodkins. I love this book so much. I can sit there and just read this book, and perhaps the whole series in one sitting because how easy it is to get lost in it.
Haunted House: A book that scared you silly
Pet Sematary by: Stephen King. This book had me up half the night. Literally.
Pumpkin Patch: The last book you picked up (purchased)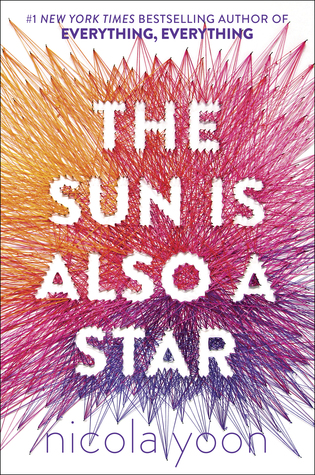 The Sun Is Also A Star by: Nicola Yoon. I bought this book the other day and I am so excited to read this book. This cover is too beautiful also and I want to devour it. Fun Fact – When we went to the store to buy this book, I bent over and ripped my pants. In the middle of the store. Yep. That was embarrassing.
Scenic Drives: A book that is lyrically beautiful
Lady Midnight by: Cassandra Clare. This book gives me life. I love this book so much. The book is written beautifully and it flows with such a great plot.
Pumpkin Carving: A book you didn't like and wouldn't mind carving up
Pretties by: Scott Westerfeld. I liked the first book of the series but after that, I really didn't the series. The books seemed stretched out a lot and I couldn't keep up with what character is doing what. I never read past the third book and I own all four.
Drinking Apple Cider: A sweet book to curl up under the covers with
Love Fortunes and other Disasters by: Kimberly Karalius. The book talks about love and the power of magic. Magic and love. What could be better to fall asleep to?
Jumping in a Leaf Pile: A book that reminds you of your childhood
Marley and Me by: John Grogan. This is one of the only books I own from my childhood that I actually like. This book reminds me of the reasons that I started to read.
Scary Movie Night: Your favorite spooky read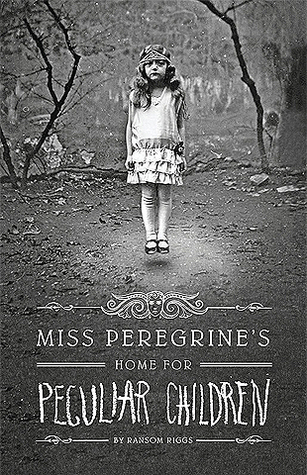 I don't know if you would consider this book spooky but Miss Peregrine's Home For Peculiar Children by: Ransom Riggs. This book has elements that I have never seen any other author use in their work. Trust me. If you have ever looked at the pictures of this book, you know what I am talking about.
BONUS! Costume Party: A book with an eclectic cast of characters
The Fault In Our Stars by: John Green. We have characters that all have their own problems, different lives, different goals. Without these characters being so different, the book would not be the same. It would not have the same emotions as it has.
I Tag:
Maggie @ Massachusetts Novel
Hannah @ Hannah Grace
Pierina @ Pierina Reads
Kayla @ Kdrewthebookworm
And anyone else that wants to do this tag!
What will you be doing during the fall weather? What is one of you favorite things about fall? Do you agree with any of my answers? What do you think about these books? Have you read any of these books? Let me know your thoughts in the comments!
Happy Reading,