I am obsessed with the supernatural. I would love to meet a ghost. I would love to meet a werewolf. I would love to meet a vampire. I would love to meet so many things that belong in the supernatural world but that will never happen, since the supernatural don't exist, at least I think. In order to keep my nerves in place when I want some supernatural, I pick up a book about them. Here are some of the best supernatural books that are out there. But first, what is the supernatural some might ask?
The supernatural is defined as being incapable to be explained by science or the laws of nature, characteristic or relating to ghosts, gods or other supernatural beings or to appear beyond nature.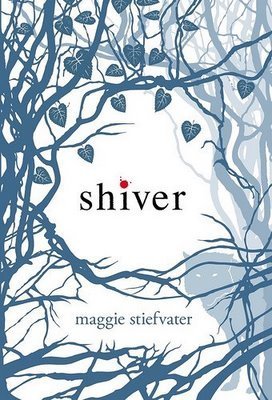 Title: Shiver
Author: Maggie Stiefvater
Publisher: Scholastic Press
Released: August 1, 2009
Pages: 390 (Hardback)
Synopsis: For years, Grace has watched the wolves in the woods behind her house. One yellow-eyed wolf—her wolf—is a chilling presence she can't seem to live without.
Meanwhile, Sam has lived two lives: In winter, the frozen woods, the protection of the pack, and the silent company of a fearless girl. In summer, a few precious months of being human… until the cold makes him shift back again.
Now, Grace meets a yellow-eyed boy whose familiarity takes her breath away. It's her wolf. It has to be. But as winter nears, Sam must fight to stay human—or risk losing himself, and Grace, forever.
About the Author: New York Times bestselling author of The Shiver Trilogy, The Raven Cycle, and The Scorpio Races. Artist. Driver of things with wheels. Avid reader. All of Maggie Stiefvater's life decisions have been based around her inability to be gainfully employed. Talking to yourself, staring into space, and coming to work in your pajamas are frowned upon when you're a waitress, calligraphy instructor, or technical editor (all of which she's tried), but are highly prized traits in novelists and artists. She's made her living as one or the other since she was 22. She now lives an eccentric life in the middle of nowhere, Virginia with her charmingly straight-laced husband, two kids, two neurotic dogs, and a 1973 Camaro named Loki.
Thoughts: I personally liked this book, even though I know several people who hated or didn't like this book. I loved the fact that it is a human-werewolf relationship, which is typically something you don't hear about, unless you read Twilight. My feelings were everywhere while I was reading the book, which is why I learned I need to get a whole series when I get a book, since this one of the books that I wanted the second book right after I finished the first one.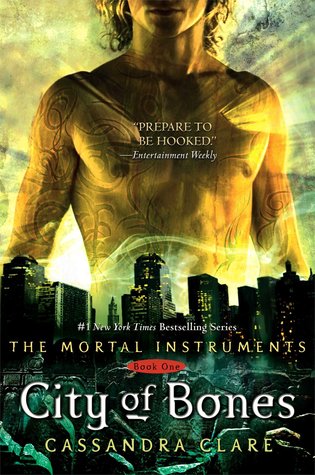 Title: City of Bones
Author: Cassandra Clare
Publisher: Margaret K. McElderry Books 
Released: March 27, 2007
Pages: 485 (Hardback)
Synopsis: When fifteen-year-old Clary Fray heads out to the Pandemonium Club in New York City, she hardly expects to witness a murder― much less a murder committed by three teenagers covered with strange tattoos and brandishing bizarre weapons. Then the body disappears into thin air. It's hard to call the police when the murderers are invisible to everyone else and when there is nothing―not even a smear of blood―to show that a boy has died. Or was he a boy?
This is Clary's first meeting with the Shadowhunters, warriors dedicated to ridding the earth of demons. It's also her first encounter with Jace, a Shadowhunter who looks a little like an angel and acts a lot like a jerk. Within twenty-four hours Clary is pulled into Jace's world with a vengeance, when her mother disappears and Clary herself is attacked by a demon. But why would demons be interested in ordinary mundanes like Clary and her mother? And how did Clary suddenly get the Sight? The Shadowhunters would like to know…
Exotic and gritty, exhilarating and utterly gripping, Cassandra Clare's ferociously entertaining fantasy takes readers on a wild ride that they will never want to end.
About the Author: Cassandra Clare was born overseas and spent her early years traveling around the world with her family and several trunks of fantasy books. Cassandra worked for several years as an entertainment journalist for the Hollywood Reporter before turning her attention to fiction. She is the author of City of Bones, the first book in the Mortal Instruments trilogy and a New York Times bestseller. Cassandra lives with her fiancé and their two cats in Massachusetts.
Thoughts: I think I have read this book about five times now and every time I find something else to love about it. I love reading about something I never thought existed, Shadowhunters, and learning about them. Every supernatural book you read has their own twist on how the author sees the supernatural and Cassandra does an amazing job. Also, I really fell in love with the plot and characters since they are the characters you can't help yourself but love.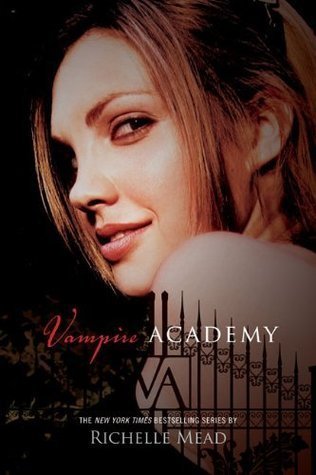 Title: Vampire Academy
Author: Richelle Mead
Publisher: Razorbill
Released: August 16, 2007
Pages: 332 (Paperback)
Synopsis: ONLY A TRUE BEST FRIEND CAN PROTECT YOU FROM YOUR IMMORTAL ENEMIES…
Lissa Dragomir is a Moroi princess: a mortal vampire with a rare gift for harnessing the earth's magic. She must be protected at all times from Strigoi; the fiercest vampires—the ones who never die. The powerful blend of human and vampire blood that flows through Rose Hathaway, Lissa's best friend, makes her a dhampir. Rose is dedicated to a dangerous life of protecting Lissa from the Strigoi, who are hell-bent on making Lissa one of them.
After two years of freedom, Rose and Lissa are caught and dragged back to St. Vladimir's Academy, a school for vampire royalty and their guardians-to-be, hidden in the deep forests of Montana. But inside the iron gates, life is even more fraught with danger…and the Strigoi are always close by.
Rose and Lissa must navigate their dangerous world, confront the temptations of forbidden love, and never once let their guard down, lest the evil undead make Lissa one of them forever… 
About the Author: Scorpio Richelle Mead is a New York Times and USA Today bestselling author of urban fantasy books for both adults and teens. Originally from Michigan, Richelle now lives in Seattle, Washington where she works on her three series full-time: Georgina Kincaid, Dark Swan, and Vampire Academy. A life-long reader, Richelle has always loved mythology and folklore. When she can actually tear herself away from books (either reading or writing them), she enjoys bad reality TV, traveling, trying interesting cocktails, and shopping for dresses. She's a self-professed coffee addict and has a passion for all things wacky and humorous.
Thoughts: I really enjoyed the books in this series. Before you pick up the book and think you will find werewolves or fairies, you should know it is just vampires. Vampires and their protectors. I enjoyed learning how Richelle had the vampire world laid out, which was very different from anything else I had read. Reading the connection that Rose and Lissa has is remarkable, which will take you in and you won't be sorry you did.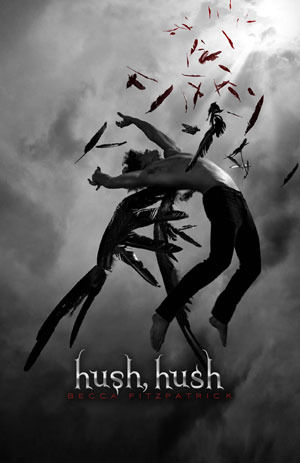 Title: Hush Hush
Author: Becca Fitzpatrick
Publisher: Simon & Schuster BFYR 
Released: October 13, 2009
Pages: 391 (Hardback)
Synopsis: A SACRED OATH
A FALLEN ANGEL
A FORBIDDEN LOVE
Romance was not part of Nora Grey's plan. She's never been particularly attracted to the boys at her school, no matter how hard her best friend, Vee, pushes them at her. Not until Patch comes along. With his easy smile and eyes that seem to see inside her, Patch draws Nora to him against her better judgment.
But after a series of terrifying encounters, Nora's not sure whom to trust. Patch seems to be everywhere she is and seems to know more about her than her closest friends. She can't decide whether she should fall into his arms or run and hide. And when she tries to seek some answers, she finds herself near a truth that is way more unsettling than anything Patch makes her feel.
For she is right in the middle of an ancient battle between the immortal and those that have fallen – and, when it comes to choosing sides, the wrong choice will cost Nora her life.
About the Author: Becca Fitzpatrick grew up reading Nancy Drew and Trixie Belden with a flashlight under the covers. She graduated college with a degree in health, which she promptly abandoned for storytelling. When not writing, she's most likely prowling sale racks for reject shoes, running, or watching crime dramas on TV. She is the author of the bestselling HUSH, HUSH Saga. Her new book BLACK ICE arrives in bookstores everywhere October 7, 2014. 
Thoughts: I love this book a lot. I had some problems falling in love with the beginning of the book but once I got to some of the action/drama, I fell in love. I remember reading this book and me, sitting in bed until 3 am because I could not put it down. Your emotions will be running high, if you are like me, because you will become part of the book and want to be Nora since you want to fall in love with Patch. And who doesn't want a Patch?
Title: Dead Until Dark
Author: Charlaine Harris
Publisher: Ace Books
Released: May 1, 2001
Pages: 292 (Mass Market Paperback)
Synopsis: Sookie Stackhouse is a small-time cocktail waitress in small-town Louisiana. She's quiet, keeps to herself, and doesn't get out much. Not because she's not pretty. She is. It's just that, well, Sookie has this sort of "disability." She can read minds. And that doesn't make her too dateable. And then along comes Bill. He's tall, dark, handsome–and Sookie can't hear a word he's thinking. He's exactly the type of guy she's been waiting for all her life….
But Bill has a disability of his own: He's a vampire with a bad reputation. He hangs with a seriously creepy crowd, all suspected of–big surprise–murder. And when one of Sookie's coworkers is killed, she fears she's next….
About the Author: Charlaine Harris has been a published novelist for over twenty-five years. A native of the Mississippi Delta, she grew up in the middle of a cotton field. Now she lives in southern Arkansas with her husband, her three children, three dogs, and a duck. The duck stays outside. Though her early output consisted largely of ghost stories, by the time she hit college (Rhodes, in Memphis) Charlaine was writing poetry and plays. After holding down some low-level jobs, she had the opportunity to stay home and write, and the resulting two stand-alones were published by Houghton Mifflin. After a child-producing sabbatical, Charlaine latched on to the trend of writing mystery series, and soon had her own traditional books about a Georgia librarian, Aurora Teagarden. Her first Teagarden, Real Murders, garnered an Agatha nomination. Soon Charlaine was looking for another challenge, and the result was the much darker Lily Bard series. The books, set in Shakespeare, Arkansas, feature a heroine who has survived a terrible attack and is learning to live with its consequences. When Charlaine began to realize that neither of those series was ever going to set the literary world on fire, she regrouped and decided to write the book she'd always wanted to write. Not a traditional mystery, nor yet pure science fiction or romance, Dead Until Dark broke genre boundaries to appeal to a wide audience of people who just enjoy a good adventure. Each subsequent book about Sookie Stackhouse, telepathic Louisiana barmaid and friend to vampires, werewolves, and various other odd creatures, has drawn more readers. The Southern Vampire books are published in Japan, Great Britain, Greece, Germany, Thailand, Spain, France, and Russia. In addition to Sookie, Charlaine has another heroine with a strange ability. Harper Connelly, lightning-struck and strange, can find corpses… and that's how she makes her living. In addition to her work as a writer, Charlaine is the past senior warden of St. James Episcopal Church, a board member of Mystery Writers of America, a past board member of Sisters in Crime, a member of the American Crime Writers League, and past president of the Arkansas Mystery Writers Alliance. She spends her "spare" time reading, watching her daughter play sports, traveling, and going to the movies.
Thoughts: You should have seen this coming. The first book you really just find out about vampires. Once you get farther in the 13 book series, you learn more about other things you never heard about, like shapeshifters. You fall in love with the characters, even the ones that you aren't supposed to love. I love this book series way too much…
What is your guys favorite book about the Supernatural? I know there are so many so I want to know yours. Yes, I have read all of these and I seriously believe that you should read them, and not just watch the movie/TV show. Let me know your thought in the comments!
Prepare Yourselves,
❤ Ann