It's already October. I can not believe it. I get my license at the end of the month and I am super excited for this! But that just means that I can go to the store and personally buy all these books instead of ordering them. HAHAHAHA!!! Since it is the first day of October, you know what that means. Book release post! Dive on in and I hope you are able to find a book you want to get your hands on.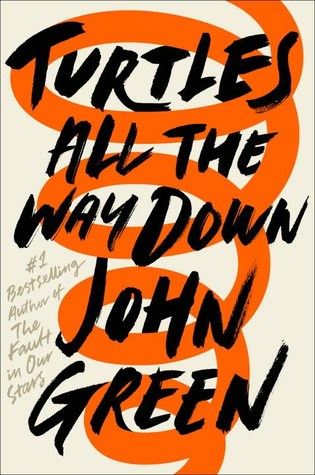 Title: Turtles All The Way Day
Author: John Green
Publisher: Dutton Books for Young Readers
Release: October 10, 2017
Pages: 304 (Hardback)
Sixteen-year-old Aza never intended to pursue the mystery of fugitive billionaire Russell Pickett, but there's a hundred-thousand-dollar reward at stake and her Best and Most Fearless Friend, Daisy, is eager to investigate. So together, they navigate the short distance and broad divides that separate them from Russell Pickett's son, Davis.
Aza is trying. She is trying to be a good daughter, a good friend, a good student, and maybe even a good detective, while also living within the ever-tightening spiral of her own thoughts. 
In his long-awaited return, John Green, the acclaimed, award-winning author of Looking for Alaska and The Fault in Our Stars, shares Aza's story with shattering, unflinching clarity in this brilliant novel of love, resilience, and the power of lifelong friendship.
About the Author: John Michael Green is an American author, vlogger, writer, producer, actor, and editor. He won the 2006 Printz Award for his debut novel, Looking for Alaska, and his sixth novel, The Fault in Our Stars, debuted at number one on The New York Times Best Seller list in January 2012. The 2014 film adaptation opened at number one on the box office. In 2014, Green was included in Time magazine's list of The 100 Most Influential People in the World. Another film based on a Green novel, Paper Towns, was released on July 24, 2015.
Why I Want to Read This Book: Hello. This is John Green. Who doesn't enjoy a John Green book? I have been dying to have my hands on another one of his books from the time I read The Fault In Our Stars. John Green is one of my favorite authors and I can't wait until I have this book in my hands. I don't know like anything when it comes to the book though. I know the author and what the cover looks like. That is it. I would also like to keep it that way because I want to do what I have done in the past. Jump into a John Green book knowing nothing.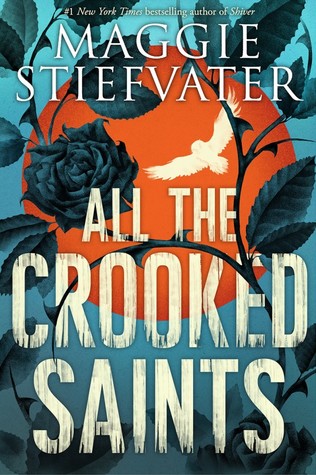 Title: All The Crooked Saints
Author: Maggie Stiefvater
Publisher: Scholastic Press
Release: October 10, 2017
Pages: 320 (Hardback)
Here is a thing everyone wants:
A miracle.
Here is a thing everyone fears:
What it takes to get one.
Any visitor to Bicho Raro, Colorado is likely to find a landscape of dark saints, forbidden love, scientific dreams, miracle-mad owls, estranged affections, one or two orphans, and a sky full of watchful desert stars.
At the heart of this place you will find the Soria family, who all have the ability to perform unusual miracles. And at the heart of this family are three cousins longing to change its future: Beatriz, the girl without feelings, who wants only to be free to examine her thoughts; Daniel, the Saint of Bicho Raro, who performs miracles for everyone but himself; and Joaquin, who spends his nights running a renegade radio station under the name Diablo Diablo.
They are all looking for a miracle. But the miracles of Bicho Raro are never quite what you expect.
Maggie Stiefvater has been called "a master storyteller" by USA Today and "wildly imaginative" by Entertainment Weekly. Now, with All the Crooked Saints, she gives us the extraordinary story of an extraordinary family, a masterful tale of love, fear, darkness, and redemption.
About the Author: New York Times bestselling author of The Shiver Trilogy, The Raven Cycle, and The Scorpio Races. Artist. Driver of things with wheels. Avid reader.
All of Maggie Stiefvater's life decisions have been based around her inability to be gainfully employed. Talking to yourself, staring into space, and coming to work in your pajamas are frowned upon when you're a waitress, calligraphy instructor, or technical editor (all of which she's tried), but are highly prized traits in novelists and artists. She's made her living as one or the other since she was 22. She now lives an eccentric life in the middle of nowhere, Virginia with her charmingly straight-laced husband, two kids, two neurotic dogs, and a 1973 Camaro named Loki.
Why I Want to Read This Book: I have only read Maggie Stiefvater's one series, Shiver and loved it. It was one of my favorite books back a few years ago. I have been wanting to read several more books of hers but I just haven't. I don't know why but this book draws me in. I really want to read this book sometime soon! Maybe by the end of the year? 
Title: The Silver Mask
Author: Holly Black and Cassandra Clare
Publisher: Scholastic Press
Release: October 10, 2017
Pages:  272 (Hardback)
The mystery and the magic intensifies in the fourth installment of the remarkable MAGISTERIUM series.
About the Author: Holly Black is the author of bestselling contemporary fantasy books for kids and teens. Some of her titles include The Spiderwick Chronicles (with Tony DiTerlizzi), The Modern Faerie Tale series, the Curse Workers series, Doll Bones, The Coldest Girl in Coldtown, the Magisterium series (with Cassandra Clare), The Darkest Part of the Forest, and her new series which begins with The Cruel Prince in January 2018. She has been a a finalist for an Eisner Award, and the recipient of the Andre Norton Award, the Mythopoeic Award and a Newbery Honor. She currently lives in New England with her husband and son in a house with a secret door. 
Cassandra Clare was born overseas and spent her early years traveling around the world with her family and several trunks of fantasy books. Cassandra worked for several years as an entertainment journalist for the Hollywood Reporter before turning her attention to fiction. She is the author of City of Bones, the first book in the Mortal Instruments trilogy and a New York Times bestseller. Cassandra lives with her fiance and their two cats in Massachusetts.
Why I Want to Read This Book: After the ending of the previous book, I NEED THIS BOOK. Yes, this book is middle grade but I love these books. They sort of remind me of Harry Potter but at the same time, they don't. This is the only way you could get me to read a Holly Black book. Her writing is good but I just don't like her books. Maybe it is because Cassandra Clare is part of the writing of this book but I need this book. And that cover is just amazing and I love it.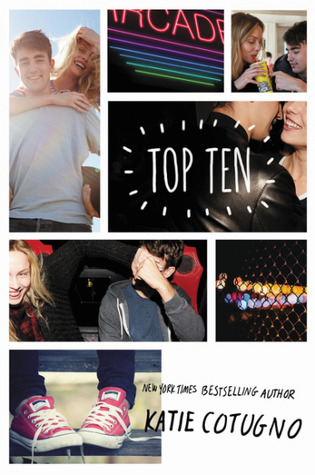 Title: Top Ten
Author: Katie Cotugno
Publisher: Balzer + Bray
Release: October 3, 2017
Pages: 320 (Hardback)
Ryan McCullough and Gabby Hart are the unlikeliest of friends. Introverted, anxious Gabby would rather do literally anything than go to a party. Ryan is a star hockey player who can get any girl he wants—and does, frequently. But against all odds, they became not only friends, but each other's favorite person. Now, as they face high school graduation, they can't help but take a moment to reminisce and, in their signature tradition, make a top ten list—counting down the top ten moments of their friendship: 
10. Where to begin? Maybe the night we met.
9. Then there was our awkward phase.
8. When you were in love with me but never told me…
7. Those five months we stopped talking were the hardest of my life.
6. Through terrible fights…
5. And emotional makeups.
4. You were there for me when I got my heart broken.
3. …but at times, you were also the one breaking it.
2. Above all, you helped me make sense of the world.
1. Now, as we head off to college—how am I possibly going to live without you?
About the Author:  Katie Cotugno went to Catholic school for thirteen years which makes her, as an adult, both extremely superstitious and prone to crushes on boys wearing blazers. She routinely finds herself talking about the romantic endeavors of characters on TV shows as if they actually exist in the world.
Katie is a Pushcart Prize nominee whose work has appeared in The Broadkill Review, The Apalachee Review, and Argestes, as well as on Nerve.com. Her first novel, HOW TO LOVE, is due out from Balzer + Bray on October 1st, 2013.
The great loves of Katie's life include child's pose, her little sister, and mozzarella and honey sandwiches. She lives in Boston (and in sin) with her boyfriend, Tom.
Why I Want to Read This Book: This wouldn't be my first rodeo with Katie Cotugno. I read her novel 99 Days back about two years ago and for the most part, I enjoyed it. All of Katie Cotugno's novels have beautiful covers so I can't help but want to read them. This book sounds amazing and I know that I am going to read it in the future. And I'll probably love the book and have the book staring at me through the whole thing. 
What books are you looking forward to reading this month? What makes you so excited to read them? What are you looking forward to this month? When do you go back to school if you are still in school? Let me know your thoughts in the comments!
Happy Reading,