It's already the end of June and I can't believe it. Summer is flying away and I don't want it to. Even though I spent most of June at my house, I really didn't get a good reading month. I did manage to read a few books but it wasn't as much as I had in the past few months. You know the drill already. Let's jumps right into the wrap up. 
Books Read: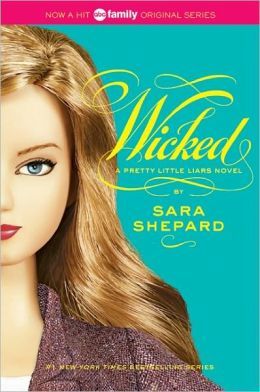 Wicked by: Sara Shepard
Hanna Marin, Spencer Hastings, Aria Montgomery, and Emily Fields got their fun during their Christmas break but the time is up. These ex best friends thought that they were now done with A since Ian Thomas is in prison and on trial for killing the glue to their group, Alison Dilaruentis. But when A still continues to destroy their lives while Ian is gone, these girls don't know what to think anymore. Will these girls be able to stop A from ruining their life, yet again? And will Ian be able to help these girls figure out the truth of the death of Alison?
Killer by: Sara Shepard
Emily Fields, Spencer Hastings, Hanna Marin, and Aria Montgomery know for a fact that they saw Ian Thomas' dead body hanging on a tree in the woods but when the cops came around, the body was gone. Now with Jason Dilaruentis back in Rosewood for his dead sister's trial, things are starting to seem a little more strange. They thought that the trial was hard enough, put a party at the Radley on top of it. Plus, Emily's boyfriend's mom doesn't like her, Spencer has finally found her true mom, Hanna has a new man, and Aria's mom is still dating the person who tried to hook up with her. What will these girls be able to do with their life?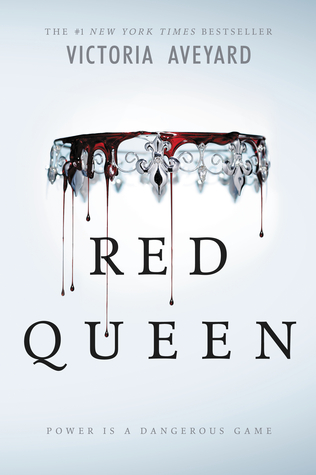 Red Queen by: Victoria Aveyard
Mare Barrow is a red. Reds are the working class, the poor, and the forgotten ones in socitey. There are also silvers in the society who are known as the king and queens, the rich, the wealthy. Silvers also have the ability of magic or making things happen that aren't supposed to happen. So when Mare finds out that she has magical abilities but it still a red, of course the royals want to get their hands on her. But since the royals have her, they have her change everything she thought. Now she is engaged to Maven but she wants with Cal. How will Mare be able to get through this whole thing? Will anyone be able to tell that Mare is not a silver?
By Your Side by: Kasie West
Autumn Collins' weekend could not go any better. She was spending the weekend with her best friends and the guy of her dreams. But she had to drink half of the Dr. Pepper two liter bottle. When Autumn and her friends were preparing to leave the library to the mountains for the weekend, Autumn decides to take a little trip to the bathroom. Her friends also decided to take a trip without her. With the librarians gone and all the doors locked, Autumn is now stuck in the library. But she is not alone. Dax Miller is mysterious and known around the school as the bad boy. Dax chose to be in the library but didn't realize all he was getting into. With these two in the library for three days, who knows what can happen? Will Autumn's friends make it back in time before Dax drives her insane? 
Once and For All by: Sarah Dessen
Louna Barrett doesn't believe in love. Her mom's marriage didn't last, which could have been forshadowed by the wedding in the mud and the chickens. Despite her terrible marriage, Louna's mom is Natalie Barrett. Natalie Barrett is the top wedding planner around the town. Louna tags around during the summer to help with most of the weddings but since she is starting college in the fall, this is the summer of last. That's when she met Ambrose. Ambrose is standoffish, stubborn, and one of the hottest people around the town, which causes him to get all the girls. But when Louna's mom hires Ambrose after working with him mom and currently with his sister, it was the best thing for them. But for Louna? Nope. After Ethan, she knows nothing will work again. Or will it?  
Movies Watched: 
Taken 3 – Directed By: Oliver Megaton
Bryan Mills thought his past life of saving the world was over. After saving his daughter in France, to his daughter saving him, he was officially done. Now, his daughter faces a new problem along with Bryan. Bryan's ex wife, or current lover, Lenore is found dead in his apartment. Plus, his daughter is pregnant. But the cops are after Bryan for the death of Lenny. Bryan had nothing to do with the death of Lenny though. Bryan is determined to not only clear his name but find out who is responsible for the death before the cops can stop him along with figuring out what to do with his daughter. 
Books Bought: 
Once and For All by: Sarah Dessen

The 100 by: Kass Morgan

The 100: Day 21 by: Kass Morgan

The 100: Rebellion by: Kass Morgan
Current Obsessions: 
The 100:
I started this show this month and I have the fourth season to get to. I love this show way too much. My parents started it before me and they kept telling me I needed to watch this show. I gave it a try and I love it. There are moments where I am happy and there are times I am in tears because someone is dying that I love too much. I find it a lot of fun to go and watch the show with my parents and talk about what we both watched. This show is action packed, adventurous, and exciting. If you liked Divergent or The Hunger Games you should watch this show because it is fantastic. You should prepare to sit all day and watch this show because it is great. 
Team Edge:
I have talked about the fantastic Matthias before. I just never talked about his one channel called Team Edge. Team Edge is a channel where either Bryan, J-Fred, Matt, Connor, Gunner, etc go and participate in these challenges. They are hilarious videos that makes a person laugh, even if they don't think anything is funny. I believe they post Mondays, Wednesdays, and Friday so it is pretty often. If you ever feel down, you should go and check them out because they will bring a smile and maybe some laughs out of you. 
Sarah Dessen Signing:
I got the chance to meet Sarah Dessen this month! I went back to my favorite bookstore, where I previously met Marie Lu. This trip was a lot easier than the first time because we actually knew where we were going and sort of what to expect. It was so much fun getting to meet her because I have been reading her books for so long! She was so interesting to listen to and she gave some very interesting pieces of advice to all sort of answers. Sarah Dessen was so sweet and she took as much time as she wanted with each person she signed books for. Plus, her daughter was there and she looks similar to what my sister did when she was her daughter's age. 
As I have said before, I really didn't have a good reading month. I had a really good TV watching month since I reviewed so many more shows than books but I guess that is what I get for it being summer. I hope I can get a better reading month in July but who knows if that will really happen with all I have planned. 
What books did you read this month? Did you read any good ones? What was your favorite book this month? Have you read any of the books or seen any of the movies I did this month? What did you think about them? Let me know your thoughts in the comments!
Happy Reading,