I don't remember who I saw do this tag first but I loved the idea of it. I have read several of these while I was preparing this tag. One of my favorites have to be Charlotte @ Heart of Chapters so make sure you go and check out her blog and her tag! The tag was originally created by aperfectioncalledbooks so make sure you check them out as well. 
---
How Do You Keep Track Of Your TBR Pile? 
The truth be told, I don't. I mean, I have a list of books on Goodreads in my TBR but I barely use it. I have all my books sitting on my bookshelf and I randomly pick out a book. Maybe that is one of the reasons my TBR pile is never growing. 
Is Your TBR Mostly Print or Ebooks? 
Print. I love physical copies of books and I am almost always buying a new book. I like the feeling of them so maybe that is why there are so many of them. 
How Do You Determine Which Book From Your TBR to Read Next?
It depends on a few factors. It depends on if I want to continue the next book in the series or read something by that author. It depends on the time of year. It depends on the hype. It depends on the importance of reading it. It depends on how I'm feeling. But typically, when I start a book, I have an idea on which book I am going to be reading after it. I get up to my bookshelf and my hand picks the book I am going to read next. 
A Book That Has Been Sitting On Your TBR List the Longest: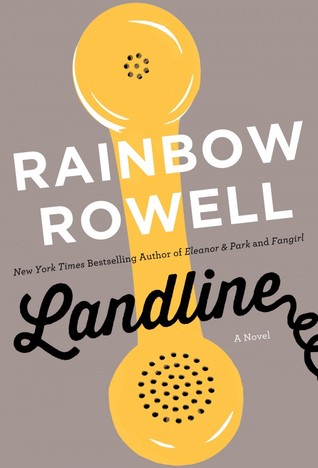 Landlines by Rainbow Rowell. I think I have checked it out from a library one time but never read it. I've been saying I am going to buy this book for a while but I just haven't. I have heard nothing but great things about this book so I don't know why it has been sitting on my TBR since 2014.
A Book You Recently Added To Your TBR:
The Worst Girlfriend In The World by Sarra Manning. I really don't remember why I added this book to my TRB list. I really don't know anything about it but the fact that the title of the book is hilarious makes me excited to read the book. 
A Book In Your TBR Strictly Because of its Cover:
Wendy Wunder's The Museum of Intangible Things has a beautiful cover. Like the other book that I mentioned, I have no idea what the book is about but the colors and the design is just beautiful. 
A Book On Your TBR That You Never Plan on Reading:
Emerge by Tobie Easton is about mermaid. At some point of time, I was really into mermaid books and the premise sounded really good. Now, I don't really understand the whole mermaid topic and I get really bored while I am reading them. 
An Unpublished Book On Your TBR That You're Excited For: 
Sarah J. Maas' Tower of Dawn which follows the story of Chaol while he was away during Empire of Storms. I need to know what Chaol was up to and I need to dig into another Sarah J. Maas novel soon! Plus, I am really excited to see this cover for this book. 
A Book On Your TBR That Basically Everybody's Read But You:
Lord Of Shadows by Cassandra Clare. I know the book just came out in the past month but I feel like I have seen so many people review this book already so I feel a step behind every one. I have it sitting across from me but a million other books are calling my name. 
A Book On Your TBR That Everyone Recommends For You: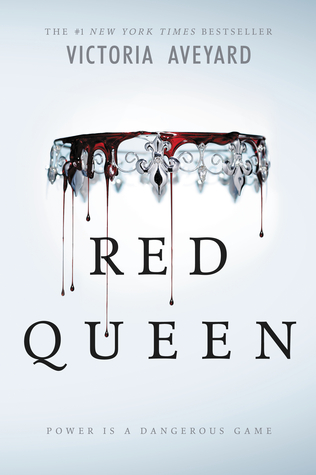 Red Queen by Victoria Aveyard. I have been told by many people that this book is amazing and that I should really give it a try. I have had it on my shelf for a while but I still haven't gotten around to it. 
A Book On Your TBR That You Are Dying To Read:
I Can't Make This Up: Life Lessons by Kevin Hart. Even though the book is not out yet, I am really excited to get my hands on this book. Kevin Hart is hilarious and I really hope that Kevin Hart is going to have that aspect in the book. Plus, the puppies on the cover are way too cute. 
How Many Books Are On Your TBR?
On my bookshelf, I have 89 books that need to be read. On Goodreads, I have 103. I have way too many and I am always adding more and more to the list. 
I Tag:
I would like to tag anyone who has more than 10 books currently on their TBR. If you want to go ahead and do this tag, go ahead and do the tag. I know a bunch of people have done the tag so I really don't want to tag someone who has done it already. 
Have you read any of these books? How is your TBR list? What would your answers be for this tag? Let me know your thoughts in the comments! 
Happy Reading,