I do about three things during my first period: read my book, read daily post, and do about five minutes of work. I saw this tag one of those days that I did nothing and really liked it. I'm bringing the tag to you now. Anna @ My Bookish Dream did the Cookie book tag and I knew I had to do it. Plus, I really like cookies. Cookies are amazing. Make sure you check Anna out as well because she is amazing. Let's just get on with this tag.
The Rules:
In addition to linking back to the person who tagged you, it would be awesome if you link back to Nicole @ Sorry, I'm Booked!


Pick a book that corresponds to the cookie's 'theme'.

Have fun!

---
Chocolate Chip:
A Classic Book That You Love or Really Enjoyed
I will always go back to Emma, written by the amazing Jane Austen. I have enjoyed almost every single one of Jane Austen's books and this one is one I just love. The characters, the idea, and the writing were just beautiful. I loved it way too much.
Thin Mints:
A Fandom That You Really Want to 'Join' and/or a Hyped-Up Book You Want To Read
Red Queen by Victoria Aveyard has been on my TBR for a while now and I want to know what is so amazing with this whole series. It's literally staring at me as I write this.
Shortbread:
An Author You Can't Get Enough Of
This is a little toss up for me because there are a few that could get this answer. If I had to narrow it down to five of them, they would be; Cassandra Clare, Sarah J. Maas, Estelle Maskame, Morgan Matson, and Marie Lu. They could write the phone book and I would still read it. I don't even think we have a phone book… or do we? I think we might. I don't know. I use something called the internet.
Samoas/ Caramel DeLites:
An Emotional Rollercoaster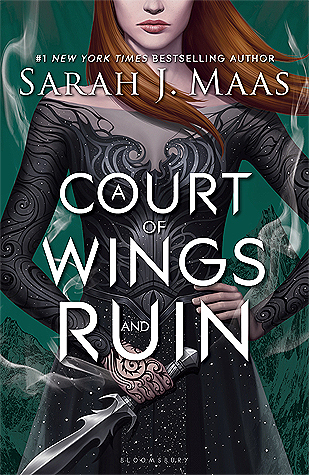 So many of them but the one that came to mind first was Sarah J. Maas' A Court of Wings and Ruin. I cried, laughed, yelled, and wanted to throw it against the wall. Didn't everyone?
Oreos:
A Book Whose Cover Was Better Than The Story OR Vice Versa, Where The Story Was Better Than Its Cover
The cover for Between Shades of Grey by Ruta Sepetys was so beautiful but I hated the whole story. It was so long and boring to me. This was one of the books that I only bought it for the cover. It no longer sits on my bookshelf.
Tagalongs/Peanut Butter Patties:
A Book That Wasn't What You Expected
Nicholas Sparks' The Notebook. Everyone talks about how amazing the book and the movie is but I really didn't like it. I just found the whole thing boring. I was expecting it to be really fun and all but it really wasn't.
Snickerdoodles:
A Book You May Never Stop Rereading/Loving
Always, always, always have to give this answer to Dead Until Dark by Charlaine Harris. I'm planning on rereading this book, and the whole series in the summer for like the eighteenth million time. It's not my fault. Blame it on my dad. He made me read them.
I Tag:
Sarah @ Between the Pages
Beth @ Reading Every Night
Heather @ The Sassy Book Geek
And anyone else that wants to be tagged! Also, if I tagged you and you have either done it or don't want to do it, it's okay for you to skip it!
Have you done this tag? What is your favorite cookie? Have you read any of these books? Do you agree with any of my answers? Disagree with any of them? Let me know your thoughts in the comments!
Happy Reading,