I started watching 13 Reasons Why today and I am addicted now… 
But, it's Friday and I am so happy! It's the day before Spring Break Starts and I can't wait to get my sleep on. Yep sleep. I thought that since it is a special day, I would treat you all to a little tag. I saw this tag on Cátia @ The Girl Who Reads to Much (who I might have been stalking the other day) and I knew that I wanted to do this tag. Since it is a fun, light tag, this is one of the best ways to end the school week!
---
You have to get rid of all your books and you can only keep one from each of these genres – contemporary, fantasy, non-fiction and one other genr
e of your choosing. What books do you keep?
Contemporary – Did I Mention I Love You by Estelle Maskame because this book is just perfection in a bottle and I'm obsessed with it since I've read it. You all should make sure you check this book out.
Fantasy – A Court of Thorns and Roses by Sarah J. Maas since this book is one of my favorite books in the world. I could read this book over and over again, which I have done before.
Non-Fiction – Lily Collin's Unfiltered. This book is so powerful and has such a great message behind it that I could never get rid of it. Plus, there are so many things hidden within the book that I have yet to discover.
Dystopian – Legend by Marie Lu. I was literally looking at my bookshelf and it was the first thing that popped out to me.  I love this book and it has such a great story that you all should totally check out one day. Plus, there are some characters named June and Day within the book that I love. 
You're at the bookstore and you hear a teenager telling their mom they don't like to read, but their mom insists they pick something. You walk over and recommend a book you think is great for people who aren't big on reading – what book is it?
I would probably have to tell this person to go and pick up Nicola Yoon's Everything Everything. This book will be enjoyed by so many people and it will be awesome for anyone to read. This book has a great storyline that is easy to follow along. This book is also so great and it will get more people to read more books.
You're not feeling yourself and need a pick me up. Which book do you read to put yourself in a great mood?
I would have to go to Throne of Glass by Sarah J. Maas. There are some characters in there that I happen to love. I also love this plotline and it is so relaxing (even though they might do some killing in the book). I LOVE THIS BOOK AND IT ALWAYS BRINGS A SMILE TO MY FACE!
You go back in time for a day to your childhood years. What book would you most likely have caught yourself reading?
There was this one book series by Dan Gutman called My Weird School and I really liked it. There were something like 20 books in this series and these kids had the craziest teachers. I thought that they were hilarious and I remember that this was one of the first series that I really loved.
Your friend surprises you with a 4-day trip and you have 1 hour to pack.  Which book do you bring to read on the way?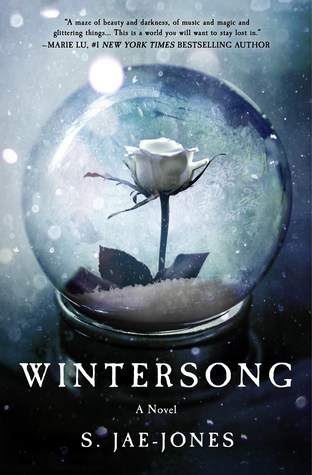 Probably my current read which is Wintersong by S. Jae Jones. So far it is an amazing book that I can't wait to continue reading this book later! It has goblins and love and mystery. What could be better than that?
Your house has been robbed! Don't worry – everyone is safe, but your bookshelf has been raided. What's the book you really hope is safe?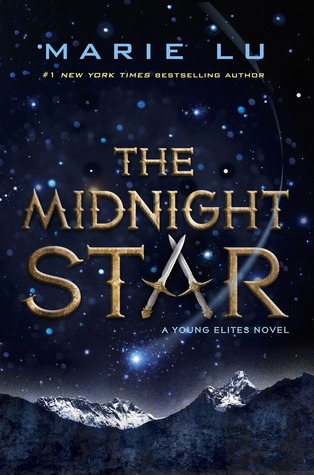 My personally signed copy of The Midnight Star by Marie Lu. I waited in line for like 20 minutes and drove like 1 hour right after Hurricane Matthew to get it signed. Do you realize that I almost didn't make it to the signing? I won't let anyone touch this book unless I trust them with my life, like my mom or aunt, since they were there. If anything happens to this book, I am coming after you. I love this book with my life.
Your friend borrows a book and returns it in awful condition. Do you a) Just pretend you haven't noticed b) Ask them to repurchase it or c) Secretly do the same to something of theirs?
I have actually had this happen to this twice and I actually have two answers for this. If I trust this person and I know that they enjoy reading, I will pretend like this never happened because they will apologize and try to pay for a new copy. If I don't like this person or they basically destroy the book, I will make they buy me a new copy. I WILL WALK TO THEIR HOUSE, MAKE THEM GET IN THE CAR, AND BUY ME A NEW COPY!
I Tag:
I would like to tag anyone who wants to do this tag because this is an older tag and most of the blogs that I actually read or stalked have done this tag. Considered yourself tagged if you want to do it!
Have you read any of these books? What were your thoughts on them? What answers do you agree with and which do your disagree with? Also, if you have done this tag, let me know because I would love to go and read it! Let me know your thoughts in the comments!
Happy Reading,