March 31. The last day of the month. I was supposed to have a class trip today but it sadly got postponed to the 4th of April 😦 I was looking forward to this trip for today but it had to get moved. But anyway, I think I had a pretty good month, not just referring to all the books that I had read. I made so many new friends (well, got closer to some of my friends) took at least 5 class trips and I got to go to one of my favorite places with them. I made some new internet friends (HEY BRENT!!!) But it's the end of the month and here is my March Wrap Up!
*I just realize that when I wrote that, it seems like I have a bunch of energy and ate a lot of candy. I promise I didn't. I might have had a Dr. Pepper but that is it. My body isn't used to sugar.*
Books Read: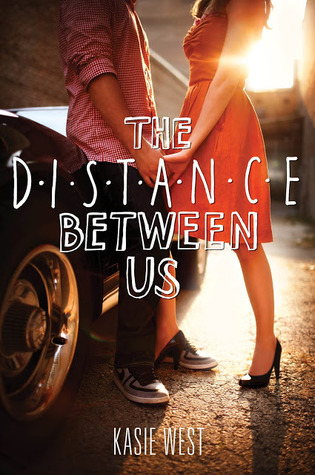 The Distance Between Us by: Kasie West
Caymen Meyers is a seventeen year old girl who helps her mom with her doll store. After running into this guy at the store, Caymen thought that was the only time she would ever see him. Well, after one of the loyal customers call the store that a gentleman will be picking up the package, Caymen never thought it would be the same guy. Xander Spence, also known as Alexander, happens to be that guy? Will Caymen ever like the guy who she thought was stuck up? Will Caymen be able to focus on her job and just graduate college? Will Xander be the one to get Caymen out of her shell and stand up for herself when it comes to her mom? These two help each other in a department other than just dolls!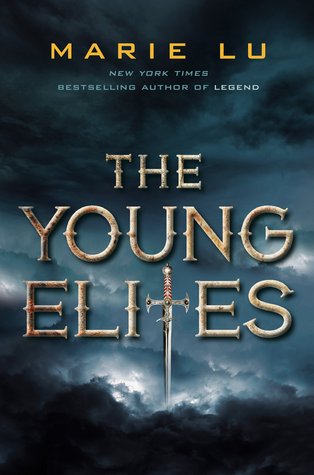 The Young Elites by: Marie Lu
Adelina is living life as a normal teenager after the Blood Fever took out millions. Adelina somehow went from that to being a prisoner. A prisoner because she murdered her own father. But it wasn't Adelina. Adelina has the ability to create illusions, making her a malfetto (also known as part of the Young Elites group). Right before she is killed, Enzo who is the leader of the special group, comes to her rescue with his power, fire. The Young Elites make sure that they have Adelina knowledgeable so when Teren ever comes around, she knows what to do. Teren just wants the malfettos to be killed so when he comes to Adelina for help, she doesn't know what to do. Adelina has to make a choice – work with Teren to save her sister's life and betray the Young Elites or refuse Teren and risk the death of all the malfettos out in the world.
Mansfield Park by: Jane Austen
Fanny Price is used to being on the unfortunate side of things. When she is asked to come live in Mansfield Park, she jumps on the opportunity. While living with her Uncle Thomas, Fanny grows up and learns a few things about life; dealing with people she doesn't like, how to live a wealthy life, and falling in love. After meeting her Uncle Thomas' son, Fanny can't help but not stop thinking about him and wants him for the rest of her life. Will Fanny become a stuck up rich kid like the ones around her? Or will she find a relationship that will last and end up like Mr. and Mrs. Grant? Will Uncle Thomas' son like her back and want to spend his life with her? Fanny might just so happen learn through this 1810 classic.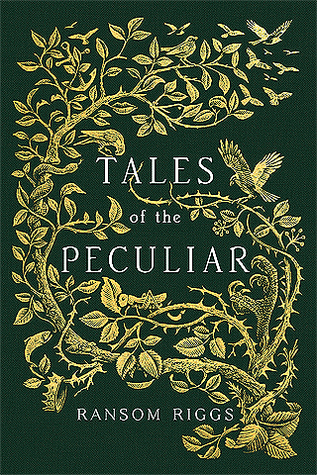 Tales of the Peculiar by: Ransom Riggs
Have you ever wondered about what might have happened before Jacob came to be with Miss Peregrine's? Have you ever wondered about some of the stories that laid the foundation of the Peculiar World? Dive back into the Peculiar World with the stories that made them the way they are. Learn about the princess who was banished because of her powers or the girl who could talk to the ghost. The guy that might be able to turn into an island just like his father. Edited by Miss Peregrine's very own Millard Nullings, come and learn a few things about history for once in your life!
Unfiltered: Now Shame, No Regret, Just Me by: Lily Collins
Lily Collins has been through a lot in her life. From not liking her eyebrows so she decides to totally make the worst to becoming anorexic because of how her family has been. Lily Collins takes you through the ups and downs in her life, both before and after she became famous. Lily Collins might be known for her acting, but she should also be known for this book. In the book she teaches the reader that they should be happy with who you are and that different is good.. Reading the book is like reading Lily Collins' brain because she reveals things that she has never mentioned before about her relationships with guys and her fear of becoming anorexic once again. Dive into the book and learn that you are special and you are unique. Learn to be yourself, just like Lily Collins had to do with her life.
The Candymakers and the Great Chocolate Chase by: Wendy Mass
After winning the candy competition, Logan Sweet and his friends are finally going to give the world the winning candy. But as soon as Logan tasted the product, he knew that something was not right. When Logan's friend Miles find out some secret about the factory from over fifty years, a million questions comes through the group's mind, leading them to wanting answers. Since the group of friends have a road trip coming along for the release of their candy bar, they use that time to not only find out what is going on with their candy but what this fifty year old secret is. With the help of AJ, Logan and his friends Miles, Daisy and Phillip might learn a few things about the factory the people who they thought they knew well. Will they be able to figure out what is wrong with the candy bar after all?
The Rose Society by: Marie Lu
After the death of Enzo, Adelina is determined to get back at Teren, even though she caused his death. When Queen Maeve comes to Raffaele with her ability to bring back the death, rumors of Enzo coming back to life are in the works. The thing is, Adelina and Violetta is no longer allowed with the Young Elites for her disgrace to them in the first book. Adelina and Violetta are searching for something, or someone, that can help them get what Adelina wants: THE THRONE. After finding Magiano, Adelina might finally have everything that she has been looking for since Magiano has people left and right. Magiano wants back at the Young Elites as much as Adelina wants back at them because of his terrible experiences with Enzo. Will Magiano get in the way of Adelina? Will these terrifying illusions prevent Adelina from doing what she truly wants? Will Enzo come back to life and try to stop Adelina from what she is doing? Will Adelina be able to be Queen? 
Almost a Family by: Donna Alward
Molly hasn't seen her niece and sister for almost three years. Molly is more focused in her job than anything else in her life. After her sister gets in a terrible accident, Kim, Molly's sister, ask her to come and taker care of her daughter Sara . Little did Molly know that her ex boyfriend Jason, who she cares about very deeply, even though she ran after he proposed, was living right next door. Molly soon learns that there is no way that she can avoid him, and Jason learns that he can't avoid her either. Molly and Jason might be able to hide the feelings for each other but for how long? Will these two make their way back into each other's life or is there someone else in the way from that happening? What will Sara think of it all? Will Molly be able to do it all on her own? Will old feelings arise out of Jason and Molly? 
Movies Watched:
A Walk to Remember – Directed By: Adam Shankman
Landon Carter is a trouble maker. After almost killing a student at his high school, his principal basically orders him to become a new person. Because of this order, he has to join the school play where he meets Jamie Sullivan. Jamie is a sweet, innocent, forgotten, preacher's daughter who Landon would make fun of before his makeover. After realizing that he needed some help with memorizing his lines, he turns to Jamie for help. Jamie agrees to help him, telling him this one simple phrase: "Just promise to not fall in love with me." Will Landon be able to keep this promise to Jamie or will he fall in love with her? Is Jamie hiding something that will change the lives of everyone around her? What will Jamie's Preacher father say about her hanging out with guys like Landon. Adapted from Nicholas Sparks' A Walk to Remember in 2002.
Pete's Dragon – Directed By: David Lowery
Pete was only about four years old when he lost his parents in a car accident. After almost being attacked, a dragon comes to save the young boy's life. Several years later, Pete and his dragon, Elliot, are still living out in the woods. Now there is a group out in these woods trying to cut down trees and the two of them don't like it. After on of the leader's daughter finds Pete and follows him into the woods, the group finds out about Pete. The thing is, Elliot is not there to protect Pete from these people. Pete is taken by the daughter's family to get checked out and find out the truth about him. While this is going on, Elliot realizes that Pete is gone and he is determined to find him. Will Elliot be able to find Pete in time to save him? Will Pete be better off living back in a home, with some love by real humans? Will people believe Pete when he tells them that Elliot is a dragon? Is there anyone else out there that has seen the dragon as well? Adapted from the 1978 film entitled Pete's Dragon.
Books Bought:
Unfiltered: No Shame, No Regrets, Just Me by: Lily Collins

The Maddie Diaries by: Maddie Ziegler
Current Obsessions:
Quantico –
Yes, I did include this show in last months but I am still addicted to it. Season 2 picked back up the other week and we have gotten two new episodes. I am mind blown. I think I yell at my TV a million times about why Caleb STILL hasn't been in the show yet, and why Ryan is doing some of the stuff that he is doing. I have been hearing rumors that this might be the last season for the show but I am praying that it isn't because this show is amazing and I don't know what I am going to do because ALEX AND RYAN ARE BAE. So much stuff has been happening so far and I am so excited to see what happens next because I am addicted, still.
Sister vs. Girlfriend Videos –
I know this is a really old trend and I was really into them when they first started but for some reason, I have been obsessed with them. I think the other night I watched like three hours worth of them because I had nothing better to do with my life. My favorite has to go to Alfie Deyes with his girlfriend Zoe Sugg and his sister Poppy Deyes. This is the second one in this 'series' of his and I laughed my butt off during the video. And I don't even really watch Alfie Deyes or YouTube in general anymore. You all should go and watch this video because you will enjoy it.
Overall, I would say that I had a good month. I read 8 books and watched two movies. There are probably a few other things that I have been obsessing over but my brain is just not turned on right now!
How was your guys' month? What was your favorite book you read this month? What books did you read this month? One of your favorite memories from this month? Have you read any of these book before? Let me know your thoughts in the comments!
Happy Reading.