On my laptop, I store a bunch of the book tags that I like or I have been tagged to do so I have something that I can go and do when I need to give my brain a rest. After writing a few blog post in a row, I want to throw in a book tag because why not! I saw this tag over on Ari @ The Daydreaming Bookworm and I thought that it would be fun to do! Make sure you check Ari out because she is absolutely amazing! So, let's get on with the tag!
A Book You Thought You Were Going to Love But Ended Up Hating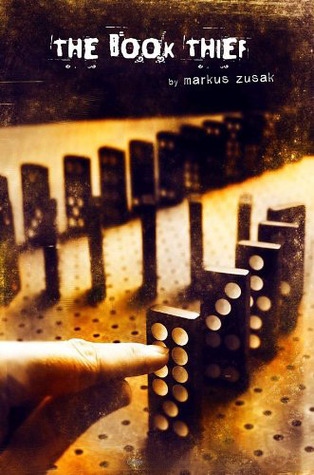 Everyone was talking about how amazing The Book Thief by Markus Zusak so I was expecting to love this book a lot. I started this book and I gave up on this book. I could not make it past like 100 or 200 pages in this book. I could not get into the plot, I couldn't get in with the characters and I just didn't care for the writing. I didn't even like the movie, which I game up on that after about 15 minutes.
A Book You Thought You Were Going to Hate But Ended Up Loving
My dad kept pushing me to read A Game of Thrones by: George R.R. Martin because of the TV Show. When I first saw the size of that book, I was a little worried I wasn't going to like it. At first, I couldn't get into the plot and the style the book was written so I wasn't sure I was going to like it at all but I ended up really enjoying this book! And the show is really good as well.
A Book From a Genre or Including a Trope You Generally Don't Like That You Loved
I am not a big fan of the creepy, paranormal books but Stephen King's Pet Sematary is amazing. This book follows the death of a cat who this man goes and buries in an ancient Indian burial ground, which causes the cat to come back and haunt this family. That is a book that I wouldn't go near but I really liked this book.
A Cover That Took Your Breath Away (Can Be Good or Bad Reasons)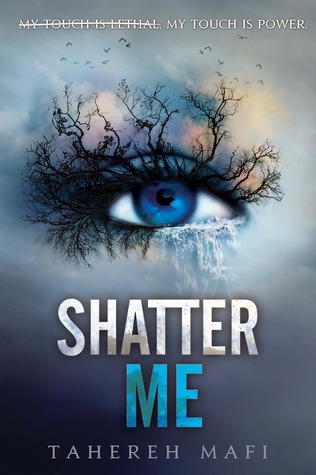 The cover of Shatter Me by: Tahereh Mafi has to be my favorite cover of all time. The eyeball speaks to me so much and the colors of the book is just outstanding. I love all of the covers in this series in the first place but this one was my favorite.
A Character Who You Hated At First But You Grew to Love
If you have read my review for Throne of Glass by: Sarah J. Maas, you know how much I don't really like Dorian. I thought that Dorian was some crazy, obsessed ex-boyfriend who was a wimp in a way. After reading more of the book series and after everything that Dorian had to go through in Queen of Shadows and also in Empire of Storms, I started to like him a little more. It's not like I would go right now and want him for my book boyfriend from the series because Rowan is but I really like Dorian now.
A Book Which You Are Shocked If Anyone Hates
Everything Everything by Nicola Yoon. This book is literally the definition of PERFECTION and it has so many amazing things about this book that makes it the way it is. Now the movie is a different story – which I'll eventually watch when it comes to theaters and review it then.
A Book That Is So Under-Hyped You Feel Like The Only One Who's Read It And You Would Be Shocked If Someone Told You They Have
Kimberly Karalius' Love Fortunes and Other Disaters is one of these books that I have that I don't hear or see a lot. The book includes love, fate and magic so what could be better than that? Oh wait! The main character has never been in love before! Plus, this cover is so beautiful! 
A Book With A Plot Twist That Shocked You
That one has to go with We Were Liars by: E. Lockhart. There is something that I could not wrap my head around after reading it and I still can't get over the fact that I went the whole book thinking what I did. You should all go and pick up this book and you might want some tissues along with it. You might need it!
A Book You're Shocked You Still Haven't Read
There are a lot of books that I am shocked I haven't read yet! The first one I can think of (well, I can see on my bookshelf) is life.love.beauty by: Keegan Allen. I bought the book right after I finished watching Pretty Little Liars because I saw that he had a book. I have looked at the pictures and all but I still haven't read it. Soon though, soon.
And that concludes the tag! I want to open this tag up to anyone who hasn't done this tag before or anyone who has but wants to do it again. I want you to visualize me, sitting right next to you, talking you into the tag!
Have you read any of these books? What were your thoughts about them? What would your answers be for this tag? Let me know your thoughts in the comments!
Happy Reading,