I have had this craving for a Heath Bar for the past week or so and I thought that I would do the Candy Book Tag! I saw this tag over at icebreakers694 and I really wanted to do the tag. I love me a good piece of candy at moments in my life but overall, I'm not much of a sweet fan. I would rather have a piece of cake or brownies than candy but that's just me. But, let's get on with the tag!
Apples – Ah. Healthy food. It is deep, meaningful, and probably won a lot of awards but, um, it really isn't your thing
I think that I am going to have to go with An Ember in the Ashes by: Sabaa Tahir. So many people loved this book and so many people wanted to get their hands on this book. When I read this book, I hated it. I wanted to throw the book against the wall and just wanted to erase the book from my brain. It was a terrible book read for me and I wanted it out of my sight when I finished reading it like three months later.
Milk Chocolate – This is a book you'd recommend to absolutely EVERYONE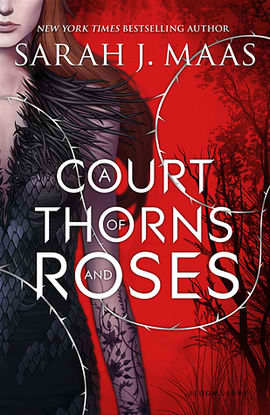 Everyone needs to get their hands on A Court of Thorns and Roses by: Sarah J. Maas. This book is amazing and I basically want to melt in a corner when it comes to talking about this book. The characters are one of the best parts – along with the setting and the whole plot. I loved everything thing about this book and I think that you would too. You should all go and pick up a copy of this book at some point of time.
Black Jellybeans – Why do these exist??
Fifty Shades of Gray by: E.L. James. I have not read these book personally but I question why these books are real. And why did people go and make it into a movie? Questions I have about the world today.
Chocolate Kisses – Awww this novel had the best romance
Anna and the French Kiss by: Stephanie Perkins. This book had one of the best romances I have read through my reading life. I loved the relationship through the book and it was one of the reasons that I actually liked the book as much as I did. If it wasn't for the relationship in this book, I probably wouldn't have finished the book.
Gummy Spiders – Eek! You made sure to check under your bed every night for a week after reading this scary one
Stephen King's Pet Sematary had me a little creeped out. A cat literally came back to life and haunted this family. I do think that this might be real – this ancient Indian burial ground – but the book was still a little creepy. It was also a really good read and I would recommend you giving this book a try. 
Jumbo Lollipop – This took you forever to get through, but hey! You did it!
Mansfield Park by: Jane Austen. I love Jane Austen's work but this book is so long and boring. I am shocked that I have not given up on this book. I think that I have been reading this book for a total of three weeks and I am only 50% through the book or something. I don't know if I will ever finish this book!
Cotton Candy – Admit it, you loved this when you were younger (you probably still do). Think children's or MG fiction.
I'm actually reading the sequel right now to this book but it would have to be The Candymakers by: Wendy Mass. This book dealt with candy and baking, which is what I thought I wanted to do when I was younger. This book was so much fun to read and I thought that I was some big girl because it was like 500 pages or something, which was one of the longest books I read at that time. The words were pretty big on the page anyway.
I Tag:
If you are a candy lover, consider yourself tagged! I'm feeling a little lazy and I want to share my love with you! Or, if you are thinking of the letter R, I tag you as well. Don't ask me why the letter R. My fingers picked it.
What if your favorite candy? Are you more of a candy person or a baked goods person? Have you read any of these books on this list? What did you think about them? Let me know your thoughts in the comments!
Happy Reading,