I love Bath & Body Works. I love lotion and perfume. Everything that deals with smelling good is my thing. I hate smelling bad and I hate it when I am around people that smell bad. There is always some sort of hand sanitizer (my favorite one being the Freshly Picked Strawberries), lotion in which I love all of them, and body sprays (my favorite being Warm Vanilla Sugar). Everything from that store is amazing so when I saw this tag on Summer @ xingsings, I knew that I had to do this tag. So, let's get started with the shopping!
Pure Paradise: A Book That Was Simply Perfection
Everything Everything by: Nicola Yoon. This book had me in tears and wanting me to never put it down. There was nothing wrong with it. I remember when I was reading this book, I never wanted to put it down. The book follows a girl named Maddy who has this disease called SCID, which prevents her from ever going outside. Maddy gets a new neighbor one day, who she just falls in love with – his name? Olly. Olly sort of pulls Maddy into this other life and Maddy is never the same. This book made me laugh, cry, want to throw it against the wall, and sit in a corner and want to cry my eyes out for the rest of my life. Just perfection.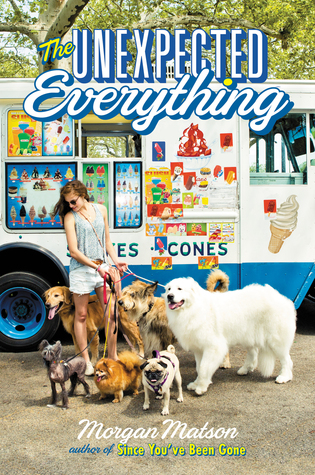 Sweet Pea: A Romance/Contemporary Novel That You Really Enjoyed
The Unexpected Everything by: Morgan Matson was a really amazing read. I have been a big fan of Morgan Matson's for a while so I knew that I would enjoy this book in the first place. This book was a very fast and spectacular read. With all the elements that can pull a reader, it made the book amazing. Andie having this strong connection with dogs and Clark with a secret day job, nothing could get better than that. When you combine Clark and Andie, nothing can better. Well, maybe the fact that Morgan Matson actually connects with her young readers with the text language, which made the book a million times better.
Fresh Strawberries: A Book You Really Enjoyed That Came Out This Year
Actually, I haven't read any books that have been released this year. That doesn't mean that I haven't bought any because I have but I just haven't gotten around to reading them yet. Stupid school and making me read all these stupid books.
Warm Vanilla Sugar: A Character and/or Book That Made You Feel All Warm and Smiley
Rowan from the Throne of Glass series by: Sarah J. Maas is basically everything and will make anything better. Rowan is such a great person and he was such a sweetheart. He cared so much about Aelin, even after everything that happened. During everything that happened at the ending of Empire of Storms, that made me feel so warm and smiley. The way he took charge. The way he protected Aelin. The way that he did everything put a smile on my face and made me feel like a firework show was happening in my body. I really want a Rowan of my own.
Paris Amour: A Couple You Majorly Ship Together
It's funny that this happened to be the last thing that I posted! But if I had to say one of them, I would have to go with Malec – Magnus Bane and Alec Lightwood. These two are perfect together. Everything that they have ever done is perfection. The way that they have ever done was so loving and you could see how much they really did care about each other. Magnus naming their son after Alec's brother Max, such a sweet story. Magnus was the one that sort of brought Alec out of the dark and finally admit that he was gay. I love these two together. They bring out the strangest feelings inside of me that I didn't even know that I had. 
Dancing Waters: A Book That Takes Place on a Beach/Perfect Beach Read
I have to go with Dear John by: Nicholas Sparks. I actually did read this book at the beach over the summer and it was the greatest time in my life. I really didn't care for the book that much – it was only because it was a little predictable and written a little strange. I really didn't like the main character John, and it wasn't because I couldn't connect with him or anything – I just didn't like him at all. I felt like I couldn't connect with it or anything. But, I felt like this was the best beach read I have read yet and it actually has a few scenes that happen on the beach and they are one of my favorites. I feel like if I went back to the beach, I would totally take this book with me to read it there.
I 

❤

 Cake Books: Favorite Book/Character
This actually happens to change every so often and currently, my favorite book has to be A Court of Mist and Fury by: Sarah J. Maas. I freaking love this book to the bottom of my heart. This book brought so many things out of me and I want the next book right now! ACOMAF had such a great idea behind it and kept anyone drawn into the book. This book is not only my current favorite book, but my favorite from the whole year of 2016. Also, there is a character named Rhysand in this book and I loved him. Rhysand could literally make anything sound amazing and make me fall in love with it.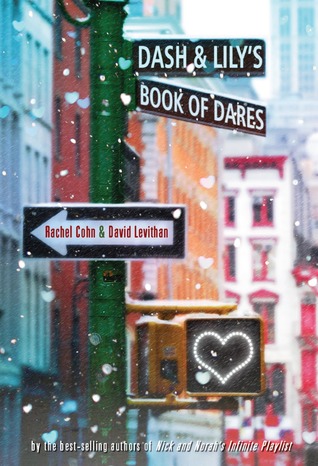 Winter Candy Apple: A Book Set Around Christmas or During Winter
Dash and Lily's Book of Dares by: Rachel Cohn and David Levithan. I haven't read this book yet but my mom is telling me that I need to go and read this book – she had to read this book for school and she says that it is really good. I have heard amazing things about this book and I am really interested in reading this book but I am reading like five million other books right now and it is a little hard to keep up with them all right now. But this book happens a few days before Christmas starts I believe and it sounds really cool. Plus, Christmas Romances are the best ones out there.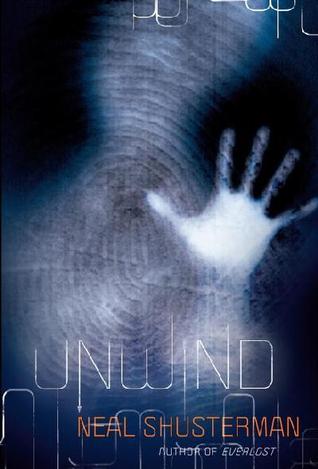 Beautiful Day: A Book With an Unusual/Interesting/Appealing Setting
Unwind by: Neal Shusterman had quite an interesting setting for the book. I mean it happens in a school and a normal teenager's school but having this whole thing with your organs and all, the setting was there interesting. The whole plot was pretty interesting, along with all the characters in the book, and I really didn't enjoy the book. I tried reading the second book in the series but I just could not do it. It was just way too weird for me. Typically the setting of the book is what makes the book and it really did in this case. If you need a creepy book to read, this is that book. It will literally give you chills.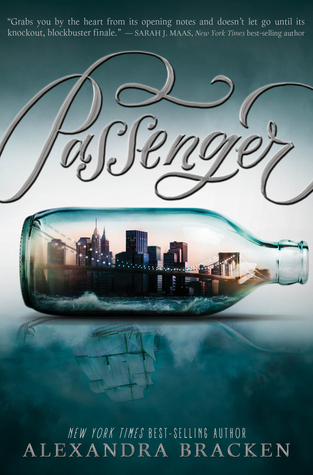 Dazzling Diamonds: Gorgeous Cover
Passenger by: Alexandra Bracken has such a gorgeous cover. The cover is so intriguing and had such an interesting appeal to it. The colors on the cover is one of the things I love the most. I really love the book when it is naked. The color of the book naked it teal in a way and it has this gold tree that I love. I love all of Alexandra Bracken's book covers but this one is my absolute favorite. The second book in the series, Wayfarer is also really pretty and I might have bought it the other day just to make the bookshelf look prettier. Also, because I am planning on binge reading this series soon.
I Tag:
I tag all of you to do this tag if you have not already done it yet. I know that this is an older tag so that is why I am tagging all of you! I hope you all have as much fun as I did doing this tag if you do it.
Have you read any of these books? What did you think about them? Do you like Bath & Body Works? What are some of your favorite scents from Bath & Body Works? Let me know your thoughts in the comments!
Happy Reading,