I was tagged by the amazing icebreaker694 to do the Goodreads Book Tag. Yes, I have done the tag before but I am always updating my account and my answers are always changing. When I saw that I was tagged to do this, I jumped on the offer. So, before I bore you to death, let's get on with the tag.
What was the last book you marked as 'read'?
The Death Code by: Lindsay Cummings. It is the second book in The Murder Complex series, which you should totally check out. The book will take you on some sort of emotional roller coaster ride that you won't want to get off of.
What are you currently reading?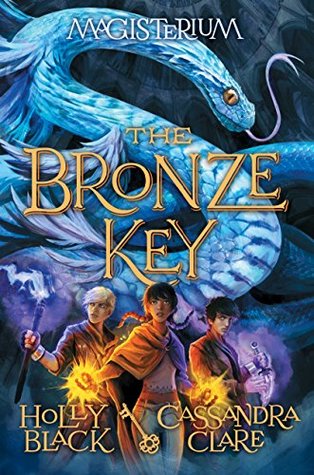 The Bronze Key by: Holly Black and Cassandra Clare. This happens to be the third book in the Magisterium series, which is like their version of Harry Potter. I got this book for Christmas, and I have been dying to have it since it came out. Now that I have it, why not read it?
What was the last book you marked as TBR?
As you know, I have been currently obsessed with Pretty Little Liars. In my free time, I like to go and do this game with myself – the clicking game. I look up something or someone and start clicking on interesting things. The other day, I was doing this for the cast and I somehow found out that Keegan Allen has a book released. I not only love his character on the show, Toby, but he is a hilarious human. So, that last book I put up there was Keegan Allen's life.love.beauty.
What book do you plan to read next?
Probably The Black Key by: Amy Ewing. Every time we go after Christmas shopping and I always bought the books in the series when they came out. This year, I did just that and it is sitting on my shelf, waiting to be read!
Are you doing a 2017 Reading Challenge?
Yep and the goal is to hit 50.The goal is pretty low because I actually want to take the book in more, rather than just reading the book. Plus, you never know when you will go into a reading slump and how long it will last you.
Do you have a wishlist?
Nope. I don't know why but I don't.
What book do you plan to buy next?
I don't know! There are so many of them that I want to get my hands on. It might have to be Carve the Mark by: Veronica Roth, which comes out in a few days and I am really excited.
Do you have any favorite quotes? Share a few.
Most of these will be coming from the first version of the tag I did but some will be different.
"Libraries were full of ideas – perhaps the most dangerous and powerful of all weapons."
– Sarah J. Maas, Throne of Glass
"Heroes aren't always the ones who win," she said. "They're the ones who lose, sometimes. But they keep fighting, they keep coming back. They don't give up. That's what makes them heroes."
– Cassandra Clare, City of Heavenly Fire
"It is a curious thing, the death of a loved one. We all know that our time in this world is limited, and that eventually all of us will end up underneath some sheet, never to wake up. And yet it is always a surprise when it happens to someone we know. It is like walking up the stairs to your bedroom in the dark, and thinking there is one more stair than there is. Your foot falls down, through the air, and there is a sickly moment of dark surprise as you try and readjust the way you thought of things."
– Lemony Snicket, Horseradish: Bitter Truths You Can't Avoid
Who are your favorite authors?
Like last time, here are my top 5 favorite authors. Yes, I did 10 last time but 5 seems more appropriate for right now. 
Sarah J. Maas

Nicola Yoon

Ransom Riggs

Morgan Matson

Cassandra Clare
Have you joined any groups?
I am currently part of the Rachel E. Carter YA Book Club Group and Perustopia Book Club Group. I don't get up there that much because exams are this week and I have been way to busy with studying!
I Tag:
I tag any of you who saw a book or author they were familiar with during this post or saw a book they want to read! So, basically, I tag you!
Do you use Goodreads? What do you think about it? What are you currently reading? How is it? What would your answers be? Let me know your thoughts in the comments!
Happy Reading,