It's the last day of 2016 and all I want to do is cry. Not cry, but reflect on everything I did WRONG this year. I'm joking, a little. But, since I've been wrapping up the last year in the previous post, I'm here to wrap up December 2016 and it was a pretty good month if I say. So, let's get on with the last post of 2016 for Ann's Reading Corner. 
Books Read: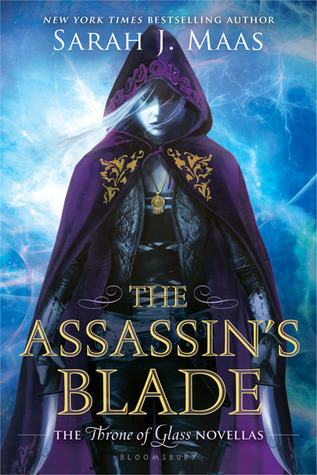 The Assassin's Blade by: Sarah J. Maas
Celaena Sardothien life consist of going around and killing people when her master Arobynn Hamel needs to her. Follow her on her journey through the very beginning through the end, when she finally gets out of working for Arobynn. Through it all, right by her side was her friend Sam, who cared for her every step of the way. Celaena gets her way, most of the time. Whenever she thinks that she has done something correctly, something is always getting in the way.
Tales From the Shadowhunter Academy by: Cassandra Clare, Sarah Rees Brennan, Maureen Johnson, and Robin Wasserman
Simon Lewis is one step towards becoming a Shadowhunter. After leaving his life with the New York Shadowhunters (Jace, Clary, Alec, and Isabelle), he has no idea if he would know anyone there. George, Simon's room mate at the academy, is there right his side through the whole side. Simon thought it would be quick and easy but when all of his friends come into play with the teachers at the academy, Simon's life gets a lot harder.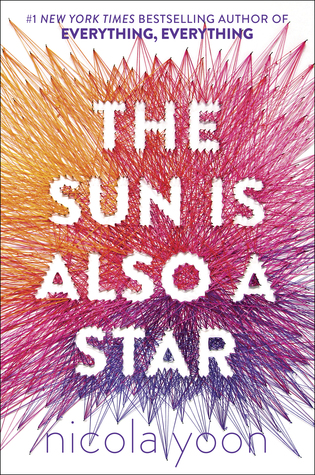 The Sun Is Also A Star by: Nicola Yoon
Natasha is a girl who is about to be departed because of her father's stupid thoughts. Daniel is a boy who is about to apply to Harvard to become a doctor because that is what his parents want. One believes in the power of love at first sight. One believes in the power of science. When these two people meet, who knew that they would have more in common than what you think.
The Boy In The Striped Pajamas by: John Boyne
War World 2 is occurring. Jews are being taken and killed against their will in concentration camps. Bruno thinks that his dad is a good solider but little did he know that his father is the one that is watching the concentration camps for Hitler. While his parents aren't watching, Bruno goes running in the backyard one day, he finds the concentration camps and thinks that nothing is going wrong there. He meets a boy that is his 'birthday twin' named Shmuel, his mind is changed about everything.
The Murder Complex by: Lindsay Cummings
Meadow lives a pretty good life, minus the fact that every day she should fear for her life. Zephyr live a pretty normal life, with a side that he doesn't even know about. Zephyr has been trained by the Murder Complex to kill anyone they want. He wakes in the morning with no memory of any of them. When their fates meet at a life threatening event, nothing will be the same.  Review coming Soon
The Christmas Wedding by: James Patterson and Richard DiLallo
Gabby is trying to get all of her kids home for Christmas for the first time in several years. The best way she could think of was a Christmas Wedding. After being proposed to 4 times, she has to make a decision on which one of her suitors is perfect for her. When her kids arrive to her home, she sees that her life is going to be a little more difficult than what she thought of when it deals with her sanity.
Books Bought:
Throne of Fire by: Rick Riordan

One Day by: David Nicholls

The Distance Between Us by: Kasie West

Steelheart by: Brandon Sanderson

Everything But The Truth by: Maddy Hubbard

The Bronze Key by: Holly Black and Cassandra Clare

Frostfire by: Amanda Hocking

Ten Thousand Skies Above You by: Claudia Gray

A Million Worlds With You by: Claudia Gray

Taylor Swift – This Is Our Song by: Tyler Conroy

The Death Code by: Lindsay Cummings

The Black Key by: Amy Ewing

My True Love Gave To Me by: Stephanie Perkins and Others

Throne of Glass Coloring Book
Current Obsessions:
Hamilton Soundtrack:
For Christmas, I asked all of my family for the soundtrack to Hamilton because I was thinking that no one would buy it for me. Well, I was wrong. I actually got to copies and I returned the one to buy a shoe rack. But that's beside the fact. I got the soundtrack and it is the only thing that I have been listening to. I am in love with it because I can hear and listen and dance to it whenever I want to. I may or may not have been listening to it while I type this post and it is totally normal!
Kelly Clarkson – It's Quiet Uptown
Here I go again with the Hamilton talk. But this version of this song made ma ball like a baby. The song is already emotional because it takes about everything that Alexander and his wife after the death of their first child. Listening to Kelly's voice sing this song is something that makes the song amazing. Never in a million years would I have guessed this song would be one of my favorites.
Pretty Little Liars:
Let me explain this one a little. I actually have watched the most recent season. I know what is going on. I never watched it from the beginning though because I have been so confused about everything that has happened. We finally got Netflix at our house so I started to watch it and I am obsessed with it. I still have yet to read any of the books (I know its a shame) but I really want to but I read that the book and show is totally different. But I'm really excited to continue to watch the show!
How has December been to you? How was your Christmas? What is your favorite TV Show? Do you like Hamilton or not? What was your favorite read? Let me know your thoughts in the comments!
Happy Reading,