Believe it or not but I really don't read that many male authors. I honestly don't have a reason on why I do it. But, I do read some, including John Green. John Green is one of my favorite realistic fiction YA authors and I really don't know that much about him. I decided that I would take some time and learn a little about him. Why not come along for the ride?
A Little About John Green:
John Michael Green is an American author, vlogger, writer, producer, actor and editor. He won the 2006 Printz Award for his debut novel, Looking for Alaska, and his sixth novel, The Fault in Our Stars, debuted at number one on The New York Times Best Seller list in January 2012. The 2014 film adaptation opened at number one on the box office. In 2014, Green was included in Time magazine's list of The 100 Most Influential People in the World. Another film based on a Green novel, Paper Towns, was released on July 24, 2015.
His Books:
Looking for Alaska – Published 2005

"The Approximate Cost of Loving Caroline", Twice Told: Original Stories Inspired by Original Artwork – Published 2006

An Abundance of Katherines – Published 2006

"The Great American Morp", 21 Proms – Published 2007

Let It Snow: Three Holiday Romances with Maureen Johnson and Lauren Myracle – Published 2008

Paper Towns – Published 2008

"Freak the Geek", Geektastic: Stories from the Nerd Herd – Published 2009

Will Grayson, Will Grayson with David Levithan – Published 2010

"Reasons", What You Wish For – Published 2011

The Fault in Our Stars – Published 2012

Double on Call and Other Short Stories – Published 2012
About His Books:
Before. Miles "Pudge" Halter's whole existence has been one big nonevent, and his obsession with famous last words has only made him crave the "Great Perhaps" (François Rabelais, poet) even more. He heads off to the sometimes crazy, possibly unstable, and anything-but-boring world of Culver Creek Boarding School, and his life becomes the opposite of safe. Because down the hall is Alaska Young. The gorgeous, clever, funny, sexy, self-destructive, screwed-up, and utterly fascinating Alaska Young, who is an event unto herself. She pulls Pudge into her world, launches him into the Great Perhaps, and steals his heart.
After. Nothing is ever the same.
This book has been under the process of becoming a movie twice. Production hasn't passed the first few steps and they have basically given up on making a movie. It is currently up to be bought is companies want to buy it. At one point of time, John Green mentioned Taylor Swift being a part of the cast of the movie. 
Katherine V thought boys were gross
Katherine X just wanted to be friends
Katherine XVIII dumped him in an e-mail
K-19 broke his heart
When it comes to relationships, Colin Singleton's type happens to be girls named Katherine. And when it comes to girls named Katherine, Colin is always getting dumped. Nineteen times, to be exact.
On a road trip miles from home, this anagram-happy, washed-up child prodigy has ten thousand dollars in his pocket, a bloodthirsty feral hog on his trail, and an overweight, Judge Judy-loving best friend riding shotgun–but no Katherines. Colin is on a mission to prove The Theorem of Underlying Katherine Predictability, which he hopes will predict the future of any relationship, avenge Dumpees everywhere, and finally win him the girl. Love, friendship, and a dead Austro-Hungarian archduke add up to surprising and heart-changing conclusions in this ingeniously layered comic novel about reinventing oneself.
Like Looking For Alaska, the rights were bought for the movie back in 2007. John Green was asked to write the screenplay but the rights were expired and now lays in the hands of the author.
Despite the tumor-shrinking medical miracle that has bought her a few years, Hazel has never been anything but terminal, her final chapter inscribed upon diagnosis. But when a gorgeous plot twist named Augustus Waters suddenly appears at Cancer Kid Support Group, Hazel's story is about to be completely rewritten.
Insightful, bold, irreverent, and raw, The Fault in Our Stars is award-winning author John Green's most ambitious and heartbreaking work yet, brilliantly exploring the funny, thrilling, and tragic business of being alive and in love.
20th Century Fox bought the rights and produced a movie based on the book. The movie stared Shailene Woodley, Ansel Elgort, Laura Dean, Sam Trammell, and Nat Wolff. The movie was released in theaters June 6, 2014 and grossed over $266 million.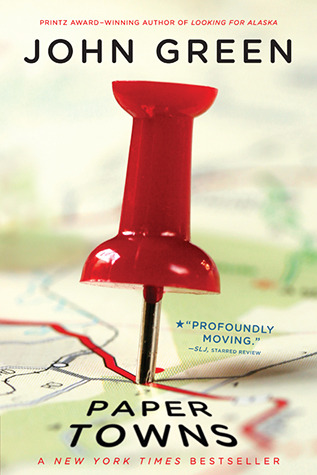 Who is the real Margo?
Quentin Jacobsen has spent a lifetime loving the magnificently adventurous Margo Roth Spiegelman from afar. So when she cracks open a window and climbs into his life—dressed like a ninja and summoning him for an ingenious campaign of revenge—he follows. After their all-nighter ends, and a new day breaks, Q arrives at school to discover that Margo, always an enigma, has now become a mystery. But Q soon learns that there are clues—and they're for him. Urged down a disconnected path, the closer he gets, the less Q sees the girl he thought he knew…
FOX 2000 bought and holds the rights to the movie for this book. The movie was released July 24, 2015 and stared Nat Wolff, Cara Delevingne, Halston Sage, Justice Smith, and Austin Abrams.
Will Grayson meets Will Grayson. One cold night, in a most unlikely corner of Chicago, two strangers are about to cross paths. From that moment on, their world will collide and lives intertwine.
It's not that far from Evanston to Naperville, but Chicago suburbanites Will Grayson and Will Grayson might as well live on different planets. When fate delivers them both to the same surprising crossroads, the Will Graysons find their lives overlapping and hurtling in new and unexpected directions. With a push from friends new and old – including the massive, and massively fabulous, Tiny Cooper, offensive lineman and musical theater auteur extraordinaire – Will and Will begin building toward respective romantic turns-of-heart and the epic production of history's most awesome high school musical.
The New York Times bestseller!
Sparkling white snowdrifts, beautiful presents wrapped in ribbons, and multicolored lights glittering in the night through the falling snow. A Christmas Eve snowstorm transforms one small town into a romantic haven, the kind you see only in movies. Well, kinda. After all, a cold and wet hike from a stranded train through the middle of nowhere would not normally end with a delicious kiss from a charming stranger. And no one would think that a trip to the Waffle House through four feet of snow would lead to love with an old friend. Or that the way back to true love begins with a painfully early morning shift at Starbucks. Thanks to three of today's bestselling teen authors—John Green, Maureen Johnson, and Lauren Myracle—the magic of the holidays shines on these hilarious and charming interconnected tales of love, romance, and breathtaking kisses.
"Tender without being mushy, these carefully crafted stories of believable teen love will leave readers warm inside for the holidays."—School Library Journal "Contemporary culture, humorous romantic developments and strong characters enhance this collaborative effort."—Kirkus Reviews
Universal Studios bought the rights of the movie. Kay Cannon wrote the screenplay along with Luke Snellin as the director. The film has been pushed back to November 2017.
My Opinions On John Green:
I love John Green. His writing style is impeccable and you fall in love with the characters. My favorite book has to be Looking for Alaska because of the background information, how close the book was to a normal teens life, and the style if writing. When you read one of his books, all you want to do is sit there and read it all day. You don't want to get up and do anything. The one thing I love about John Green the most is the fact that he is able to write in a girl's view point and write about the truth. I'm shocked that John Green doesn't write about history because if you go to his YouTube channel, you can find history lessons. Trust me, you do really learn something when you watch them. (If you are a History Teacher, this is a great way to get your kids to learn something!) I don't think there is anything I don't like about John Green – minus the ending of a certain book. John Green can literally do anything and everything. Also, this is the truest thing he has ever said: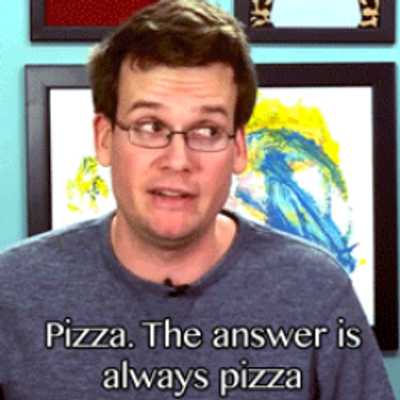 Do you like John Green? What is your favorite book by John Green? Have you learned something new today, or found a book you want to read? Let me know your thoughts in the comments!
Happy Reading.