For some reason, I had on Lifetime Movies all day and they were all based on abduction or kidnapping since the movie The Girl In The Box was airing at 8 pm. I wasn't planning on watching this movie but I did and I really liked it.
Title: Taken
Director: Pierre Morel
Released: January 30, 2009
Run Time: 90 Minutes
Distributed By: 20th Century Fox
Bryan Mills, a former government operative, is trying to reconnect with his daughter, Kim. Then his worst fears become real when sex slavers abduct Kim and her friend shortly after they arrive in Paris for vacation. With just four days until Kim will be auctioned off, Bryan must call on every skill he learned in black ops to rescue her.
Trailer:
The Cast: 
Liam Neeson as Bryan Mills

Maggie Grace as Kim Mills

Famke Janssen as Lenore Mills-St. John

Leland Orser as Sam Gilroy

Jon Gries as Mark Casey

David Warshofsky as Bernie Harris

Holly Valance as Sheerah

Katie Cassidy as Amanda

Xander Berkeley as Stuart St. John

Olivier Rabourdin as Jean-Claude Pitrel

Gérard Watkins as Patrice Saint-Clair

Arben Bajraktaraj as Marko Hoxha

Camille Japy as Isabelle

Nicolas Giraud as Peter

Goran Kostić as Gregor

Nabil Massad as Raman
Favorite Scene:
I feel like anyone who has seen this movie has the same favorite scene: the scene where Kim is taken and Bryan is on the phone with Marko. Bryan tells Marko that he will come after him and kill him. The scene starts with Marko and some other guys trying to take Amanda and Kim. Kim is on the phone with Bryan, who is a retired spy, and Kim gets taken along with Amanda. Marko takes the phone and Bryan threatens him because he has her daughter. I couldn't help but laugh during the whole entire scene because it was the best.
What Happened?
Kim decided that she would go to Paris with her friend Amanda and follow the band U2 on their world tour. Bryan was the overprotective father who didn't want her to go but she goes but she has to call him when she lands, if they leave the hotel, and right before she goes to sleep. Bryan calls her and he calls at the best time. He is able to find clues of where to find her daughter, who was taken by some people who take girls and make them addicted to drugs and sex. Bryan flies out to Paris to find out everything and everything he finds, leads him closer and closer to her.
Bryan firstly finds the one guy who Kim and Amanda met when they landed in Paris. The guy ended up not being any luck because he got hit by a truck after he jumped off the ledge of the bridge. Bryan finds out the location of some of the other girls and he finds a girl with Kim's jacket. He nurses the girl back to health so he could find out more information on the company of guys. He goes to the home and finds Marko, and kills all the other guys in the building. Bryan finds Amanda in one of the rooms, dead, but no sight of Kim. Bryan gets Marko into a electric chair and finds out that Patrice Saint-Clair has his daughter. Bryan finds out where he is and sees that they are selling his daughter. He threatens a guy to buy her and he ended up mashing the button for the guy. One of the other buyers orders security to kill Bryan but he ends up killing them before they got the chance. The buyer tells Bryan where to go, which is a ship. Of course, Bryan goes to the ship and kills everyone, and he ends up getting his daughter back.
Favorite Character: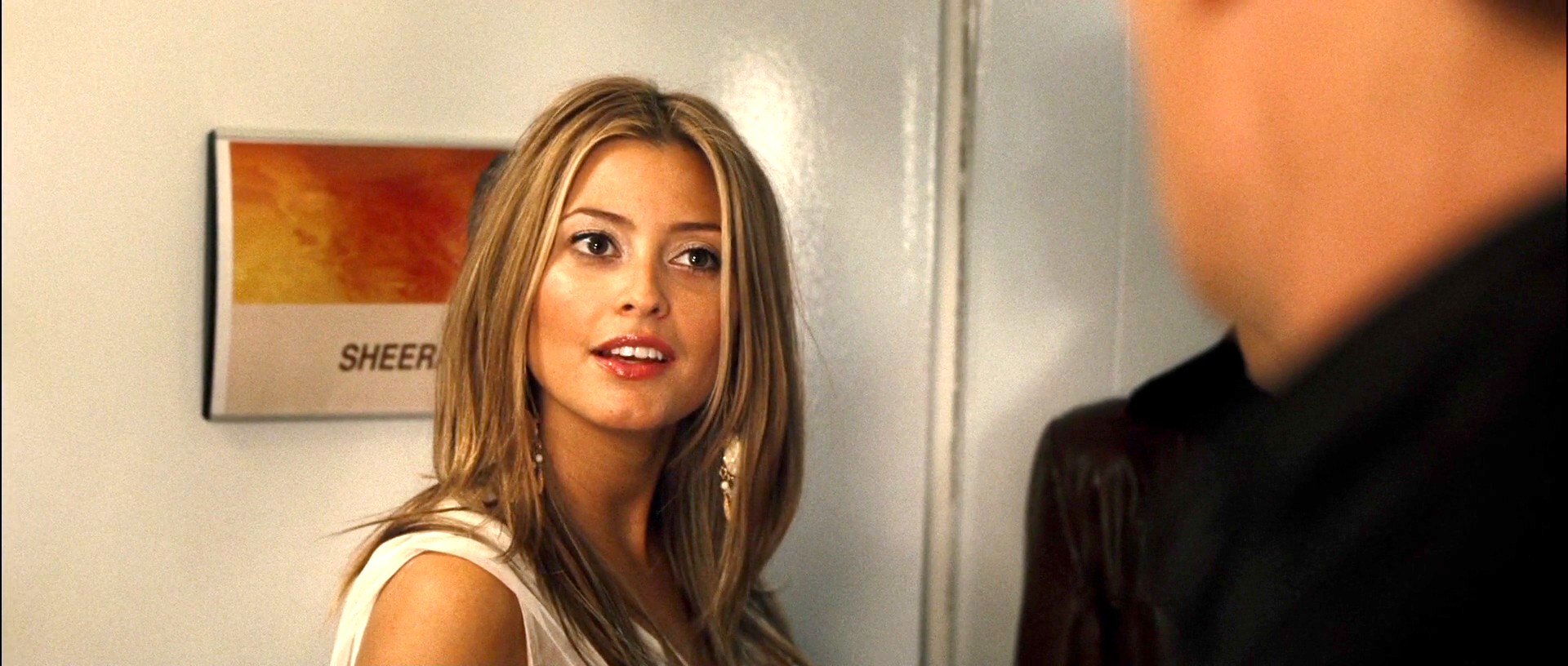 I loved Sheerah. Sheerah wasn't that big of a character in the movie but she had to be one of the best in the whole thing. Sheerah was real and down to earth during the whole thing. When Bryan asked for advice for Kim wanting to be a singer, she straight out told him that she needs to find a new career. As she got off stage of one of her shows, someone tries to kill her. Bryan takes care of her but she really doesn't freak out like I would have. Sheerah thanked him and said if he ever needed anything, he just needed to ask. She also gave him a voice coach and her managers number to give to Kim.
Least Favorite Character:
Kim. I didn't like Kim at all. Firstly, why would a 17 year old want to follow a band around on their world tour, in Europe? Secondly, didn't your parents teach you not to talk to strangers, especially if your dad is a spy? Kim was one of those snobby, rich kids in the beginning of the movie because her step dad has a lot of money. For her birthday, he bought her a horse – where Bryan got  a karaoke machine. Then, Kim was stupid enough to make it noticeable that she was in the house by looking through the glass window in the bathroom when the men where kidnapping them. Maggie Grace is not a bad actress at all but she did not fit the role at all. Finally, didn't she go blonde by the third movie or something?
The Message:
The whole point of this movie was to teach people not to trust people you don't, especially in other countries. Kim and Amanda got in a taxi and told a guy where they were staying right when they entered Paris. Little did they know, the guy was one of the recruiters for the company. Kidnapping and abduction is a real thing, and it happens a lot more than what you think. According to an article on Parents.com, a child goes missing or is abducted every 40 seconds in the United States. So many people don't know how to prevent this by happening and one thing you could do – not trust anyone you don't know. That is how the 3 girls in Cleveland Ohio was taken and Colleen Stan was taken in 1977.
My Rating:
I would give this movie a 4.3 out of 5 stars. The movie was exciting, shocking and intriguing all at the same time. I had no clue while I was watching the movie that there was two other movies in the series so I was sitting (more like laying) in my bed and I was hoping that Bryan was going to get Kim.
The cast was amazing for the movie. I didn't like some of the characters but the cast was great. The cast had a great connection and they knew what they were doing. I was never a big Liam Nesson fan, up until this movie. I really liked his acting and I want to watch some more of his stuff.
After watching the first movie, I would want to watch the second movie, and maybe the third movie. I would have to watch the second movie before deciding if I wanted to watch the third but more than likely, I will watch it. I am hoping that I am able to find the other movies real soon since I want to see them.
Taken 2:
Title: Taken 2
Director: Oliver Megaton
Released: October 5, 2012
Run Time: 91 Minutes
Distributed By: 20th Century Fox
Two years ago, retired CIA agent Bryan Mills used his "particular set of skills" to rescue his daughter, Kim, from kidnappers. Since then, Kim has been learning self-defense from her father, and Bryan has been on a personal mission to reunite with his ex-wife. In Istanbul, Bryan and his family cross paths with Murad, whose son died at Bryan's hand during Kim's rescue. Murad wants revenge, and he'll stop at nothing to get it.
Have you seen this movie? Who is your favorite actor/actress from any movie (mine has to be currently Emilia Clarke from Me Before You)? What is your favorite movie that you have seen this year (mine has to be The 5th Wave or Stalked By My Doctor from Lifetime)? Let me know your thoughts in the comments!
Happy Reading,
 ❤ Ann