I start school today and let me tell you, I'm ready but at the same time, I'm not. I am ready to get out into the real world and see my friends. On the other hand, I wish I could sit in bed and do nothing for another month or so. Based on my birthday, I am going into my sophomore year of high school (10th grade). Since school is back in session for most kids already, I decided that I would give you, the reader, the experience of going into high school.
Title: Surviving High School
Author: Lele Pons and Melissa de la Cruz
Publisher: Gallery Books
Released: April 5, 2016
Pages: 272 (Hardback)
Vine superstar Lele Pons—"one of the coolest girls on the web" (Teen Vogue)—teams up with #1 New York Times bestselling author Melissa de la Cruz (The Isle of the Lost) in this lovable debut novel about the wilds and wonders of high school that's as laugh-out-loud addictive as Lele's popular videos. Ten million followers and I still sit alone at lunch. Lele is a bulls-eye target at her new school in Miami until, overnight, her digital fame catapults the girl with cheerleader looks, a seriously silly personality, and a self-deprecating funny bone into the popular crowd. Now she's facing a whole new set of challenges—the relentless drama, the ruthless cliques, the unexpected internet celebrity—all while trying to keep her grades up and make her parents proud. Filled with the zany enthusiasm that has made Lele into Vine's most viewed star, this charming novel is proof that high school is a trip. From crushing your crushes (what's up with that hot transfer student Alexei??) to throwing Insta-fake parties with your BFFs and moaning over homework (GAH) with your frenemies, high school is a rollercoaster of exhilarating highs and totally embarrassing lows. Leave it to Lele to reassure us that falling flat on your face is definitely not the end of the world. Fans of Mean Girls will love this fun and heartwarming fish-out-of-water story.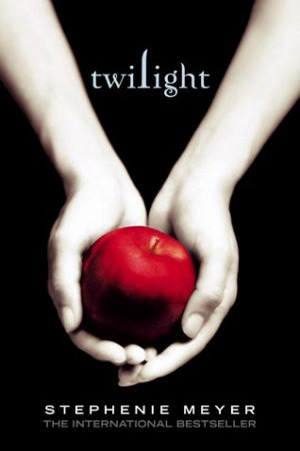 Title: Twilight
Author: Stephenie Meyer
Publisher: Little, Brown and Company
Released: October 5, 2005
Pages: 498 (Hardback)
About three things I was absolutely positive.
First, Edward was a vampire.
Second, there was a part of him—and I didn't know how dominant that part might be—that thirsted for my blood.
And third, I was unconditionally and irrevocably in love with him.

In the first book of the Twilight Saga, internationally bestselling author Stephenie Meyer introduces Bella Swan and Edward Cullen, a pair of star-crossed lovers whose forbidden relationship ripens against the backdrop of small-town suspicion and a mysterious coven of vampires. This is a love story with bite.
Title: Before I Fall
Author: Lauren Oliver
Publisher: HarperCollins
Released: March 2, 2010
Pages: 490 (Hardback)
What if you had only one day to live? What would you do? Who would you kiss? And how far would you go to save your own life? Samantha Kingston has it all: the world's most crush-worthy boyfriend, three amazing best friends, and first pick of everything at Thomas Jefferson High—from the best table in the cafeteria to the choicest parking spot. Friday, February 12, should be just another day in her charmed life. Instead, it turns out to be her last. Then she gets a second chance. Seven chances, in fact. Reliving her last day during one miraculous week, she will untangle the mystery surrounding her death—and discover the true value of everything she is in danger of losing.
Title: Speak
Author: Laurie Halse Anderson
Publisher: Farrar, Straus and Giroux (BYR)
Released: October 22, 1999
Pages: 198 (Hardback)
The first ten lies they tell you in high school. "Speak up for yourself–we want to know what you have to say." From the first moment of her freshman year at Merryweather High, Melinda knows this is a big fat lie, part of the nonsense of high school. She is friendless, outcast, because she busted an end-of-summer party by calling the cops, so now nobody will talk to her, let alone listen to her. As time passes, she becomes increasingly isolated and practically stops talking altogether. Only her art class offers any solace, and it is through her work on an art project that she is finally able to face what really happened at that terrible party: she was raped by an upperclassman, a guy who still attends Merryweather and is still a threat to her. Her healing process has just begun when she has another violent encounter with him. But this time Melinda fights back, refuses to be silent, and thereby achieves a measure of vindication. In Laurie Halse Anderson's powerful novel, an utterly believable heroine with a bitterly ironic voice delivers a blow to the hypocritical world of high school. She speaks for many a disenfranchised teenager while demonstrating the importance of speaking up for oneself. Speak was a 1999 National Book Award Finalist for Young People's Literature.
Title: I'd Tell You I Love You, But Then I'd Have To Kill You
Author: Ally Carter
Publisher: Disney-Hyperion
Released: April 25, 2006
Pages: 284 (Hardback)
Cammie Morgan is a student at the Gallagher Academy for Exceptional Young Women, a fairly typical all-girls school-that is, if every school taught advanced martial arts in PE and the latest in chemical warfare in science, and students received extra credit for breaking CIA codes in computer class. The Gallagher Academy might claim to be a school for geniuses but it's really a school for spies. Even though Cammie is fluent in fourteen languages and capable of killing a man in seven different ways, she has no idea what to do when she meets an ordinary boy who thinks she's an ordinary girl. Sure, she can tap his phone, hack into his computer, or track him through town with the skill of a real "pavement artist"-but can she maneuver a relationship with someone who can never know the truth about her? Cammie Morgan may be an elite spy-in-training, but in her sophomore year, she's on her most dangerous mission-falling in love.
What were some of your favorite books that you read while you were in high school? So far, my favorite has to be Of Mice and Men, basically because of the relationship between Lennie and George. 😦 What was your high school like? Let me know your thoughts and feelings in the comments!
Happy Reading,
❤ Ann