Sometimes the most interesting are on the Banned Books or Challenged Books list. Yesterday in class, we had to find what number Of Mice and Men were on the list. My friends Mackenzie and Alyssa started to look at the list and some of them were crazy. Some of the books on the list were crazy, with some of the most interesting ones up there.
What is a Banned/Challenged Book?
Banned books are books or other printed works such as essays or plays which are prohibited by law or to which free access is not permitted by other means. The practice of banning books is a form of censorship, from political, legal, religious, moral, or (less often) commercial motives.
Title: Looking For Alaska
Author: John Green
Pages: 221 (Paperback)
Publisher: Speak
Released: December 28, 2006
Synopsis: Before. Miles "Pudge" Halter's whole existence has been one big nonevent, and his obsession with famous last words has only made him crave the "Great Perhaps" (François Rabelais, poet) even more. He heads off to the sometimes crazy, possibly unstable, and anything-but-boring world of Culver Creek Boarding School, and his life becomes the opposite of safe. Because down the hall is Alaska Young. The gorgeous, clever, funny, sexy, self-destructive, screwed-up, and utterly fascinating Alaska Young, who is an event unto herself. She pulls Pudge into her world, launches him into the Great Perhaps, and steals his heart.

After. Nothing is ever the same.
Reasons: Offensive language, sexually explicit, and unsuited for age group.
I've actually read this one and I am shocked to find out that this is a banned book. But when you think about the reasoning, this does not give the whole point in the book. The book is really good and I have no clue why it is number 1 in 2015.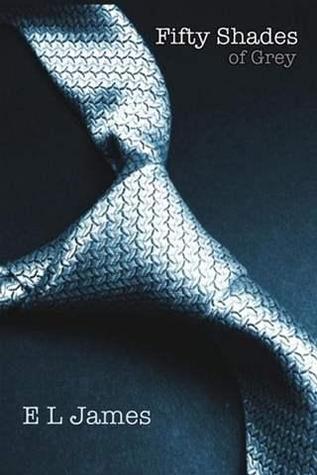 Title: Fifty Shades of Grey
Author: E. L. James
Pages: 356 (ebook)
Publisher: Vintage
Released: May 25, 2011
Synopsis: When literature student Anastasia Steele goes to interview young entrepreneur Christian Grey, she encounters a man who is beautiful, brilliant, and intimidating. The unworldly, innocent Ana is startled to realize she wants this man and, despite his enigmatic reserve, finds she is desperate to get close to him. Unable to resist Ana's quiet beauty, wit, and independent spirit, Grey admits he wants her, too—but on his own terms.

Shocked yet thrilled by Grey's singular erotic tastes, Ana hesitates. For all the trappings of success—his multinational businesses, his vast wealth, his loving family—Grey is a man tormented by demons and consumed by the need to control. When the couple embarks on a daring, passionately physical affair, Ana discovers Christian Grey's secrets and explores her own dark desires.

Erotic, amusing, and deeply moving, the Fifty Shades Trilogy is a tale that will obsess you, possess you, and stay with you forever.

This book is intended for mature audiences.
Reasons: Sexually explicit, unsuited to age group, and other ("poorly written," "concerns that a group of teenagers will want to try it").
Of course I have not read this book. My mom on the other hand has read it. When I was telling her some of the reasons it was on the list, she was wondering how it was poorly written. My friend Mackenzie was wondering the same thing, even though she has not read the book either.
Title: I Am Jazz
Author: Jessica Herthel and Jazz Jennings
Pages: 32 (Hardback Children's Book)
Publisher: Dial Books
Released: September 4, 2014
Synopsis: The story of a transgender child based on the real-life experience of Jazz Jennings, who has become a spokesperson for transkids everywhere.

From the time she was two years old, Jazz knew that she had a girl's brain in a boy's body. She loved pink and dressing up as a mermaid and didn't feel like herself in boys' clothing. This confused her family, until they took her to a doctor who said that Jazz was transgender and that she was born that way. Jazz's story is based on her real-life experience and she tells it in a simple, clear way that will be appreciated by picture book readers, their parents, and teachers.
Reasons: Inaccurate, homosexuality, sex education, religious viewpoint, and unsuited for age group.
I can go on for years about why I believe this book SHOULD be on the banned books list. First, what 5 year old is going to pick up a book about Jazz, which don't get me started about that. I feel like the book should have been written more towards teenagers instead of kids because it is the teens that would read it and get something out of it instead of a 3 year old.
Title: Beyond Magenta: Transgender Teens Speak Out
Author: Susan Kuklin
Pages: 192 (Hardback)
Publisher: Candlewick Press
Released: February 11, 2014
Synopsis: A  2015 Stonewall Honor Book

A groundbreaking work of LGBT literature takes an honest look at the life, love, and struggles of transgender teens.

Author and photographer Susan Kuklin met and interviewed six transgender or gender-neutral young adults and used her considerable skills to represent them thoughtfully and respectfully before, during, and after their personal acknowledgment of gender preference. Portraits, family photographs, and candid images grace the pages, augmenting the emotional and physical journey each youth has taken. Each honest discussion and disclosure, whether joyful or heartbreaking, is completely different from the other because of family dynamics, living situations, gender, and the transition these teens make in recognition of their true selves.
Reasons: Anti-family, offensive language, homosexuality, sex education, political viewpoint, religious viewpoint, unsuited for age group, and other ("wants to remove from collection to ward off complaints").
Don't get me wrong that it isn't a great book but this book reasoning does not make sense. People really want to know what it is like to change and how people feel when they are changing. I know one person who is and she tries to be as normal as possible. I do feel like this book doesn't fit the list, since it was written toward the people who want to read it, and others that don't, unlike the previous book.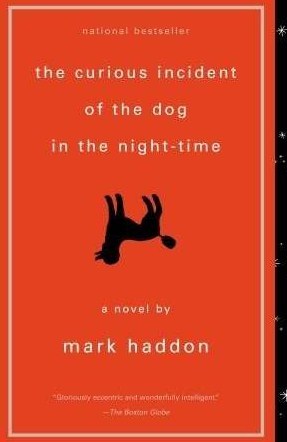 Title: The Curious Incident of the Dog in the Night-Time
Author: Mark Haddon
Pages: 226 (Paperback)
Publisher: Vintage
Released: May 18, 2004
Synopsis: Christopher John Francis Boone knows all the countries of the world and their capitals and every prime number up to 7,057. He relates well to animals but has no understanding of human emotions. He cannot stand to be touched. And he detests the color yellow.

Although gifted with a superbly logical brain, for fifteen-year-old Christopher everyday interactions and admonishments have little meaning. He lives on patterns, rules, and a diagram kept in his pocket. Then one day, a neighbor's dog, Wellington, is killed and his carefully constructive universe is threatened. Christopher sets out to solve the murder in the style of his favourite (logical) detective, Sherlock Holmes. What follows makes for a novel that is funny, poignant and fascinating in its portrayal of a person whose curse and blessing are a mind that perceives the world entirely literally.
Reasons: Offensive language, religious viewpoint, unsuited for age group, and other ("profanity and atheism").
I have actually been wanting to read this book for a while. I think I saw it at the library but I already had a lot of books to read at the time. I honestly think this book sounds find but I haven't read into the book more.
Title: The Holy Bible – King James Version
Pages: 1590 (Hardback)
Reasons: Religious viewpoint.
Just why? That's all I have to say about this one. Why?
Title: Fun Home
Author: Alison Bechdel
Pages: 232 (Paperback)
Publisher: Mariner Books
Released: June 5, 2007
Synopsis: In this graphic memoir, Alison Bechdel charts her fraught relationship with her late father.

Distant and exacting, Bruce Bechdel was an English teacher and director of the town funeral home, which Alison and her family referred to as the Fun Home. It was not until college that Alison, who had recently come out as a lesbian, discovered that her father was also gay. A few weeks after this revelation, he was dead, leaving a legacy of mystery for his daughter to resolve.
Reasons: Violence and other ("graphic images").
I am actually curious to read this book now. It actually sounds really good. I guess I can see why it would be banned/challenged but any book these days have some sort of LGBT character or death in it.
Other Books On The List:
Habibi, by Craig Thompson
Reasons: Nudity, sexually explicit, and unsuited for age group.
Nasreen's Secret School: A True Story from Afghanistan, by Jeanette Winter
Reasons: Religious viewpoint, unsuited to age group, and violence.
Two Boys Kissing, by David Levithan
Reasons: Homosexuality and other ("condones public displays of affection").
Some of the books on other list are crazy. Some include Harry Potter, Twilight and The Hunger Games. What is one book that you think should be on a list but it isn't? What is one book that is on the list and you have no clue why it is up there? Let me know in the comments!
Enjoy your Reading Freedom,
❤ Ann